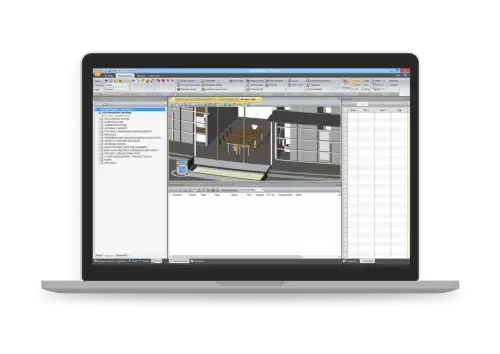 Fully Integrated Cradle-To-Grave Cost Management
Optimise the accuracy and timeliness of your cost planning and cost management.
Causeway's CATO cost planning suite provides a comprehensive solution for cost consultants, enabling cost advice and management to be provided quickly, consistently and at the lowest price.
Developed in close collaboration with leading QS professionals, CATO offers a modular suite of tools that allows you to select the functionality your business needs, as and when you need it, including automated measurement tools for CAD drawings and BIM Models.
Collaborate
Work with multiple users on the same project with full and audited version control. Optimise the use of your resources by spreading the workload across professionals. Let different teams handle measurement and costing planning.
Enhance Visibility
Improve visibility of performance with high-level reporting that brings together cost plans from multiple projects.
Use Current Pricing
Links to an up-to-date pricing service ensure you are always working with the latest cost information.
Minimise Risk
Make use of built-in safeguards including automated formulae verification and spell-checking.
Protect Your Reputation
Maintain consistent reporting styles across the entire organisation to protect your brand and ensure a professional image.
Save Time
Eliminates the need for time-consuming 'comp-checking'.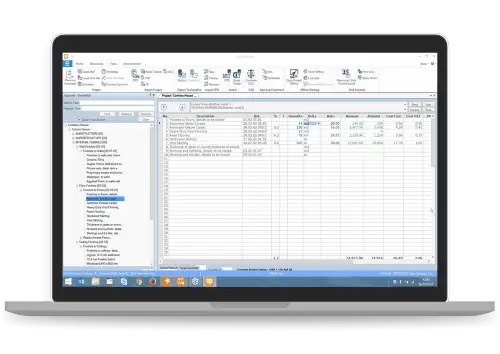 Powerful, Intuitive Cost Planning
Combine class-leading technology with a familiar spreadsheet style interface and intuitive explorer-style navigation.
You decide upon the number of levels of detail. Save time by developing costs within a project using the integrated 'rate builder' or by taking these from other projects. Use the integrated cost modelling facility as a fast and effective way of advising on costs with confidence.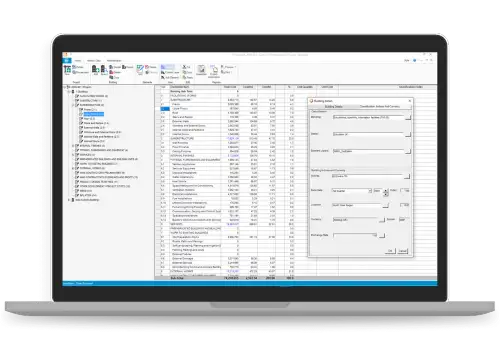 Causeway QuickEst
Quickly produce elemental estimates based on historical costs.
Analyse previous projects using Causeway's QuickEst module to create a quick and accurate elemental estimate (sometimes referred to as Benchmarking). Incorporate data from external sources such as BCIS online and work with the resulting estimate in CATO or export it in a range of popular file formats.
Faster Measurement
Automate the measurement process to save time and get more done.
CAD/BIM Measure is an easy-to-use integrated component that allows you to open your source information regardless of format, including CAD files, PDFs, IFC files and BIM models, as well as native Revit files. This intuitive graphical tool makes for quick and easy measurement when building up your BoQ.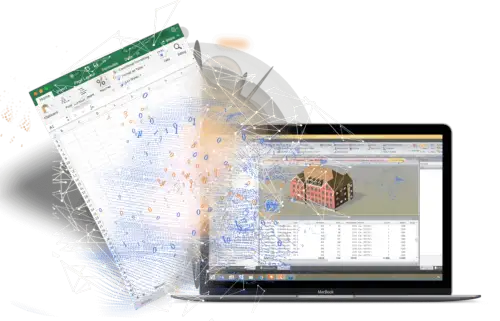 Go Beyond Spreadsheets
Minimise the risks and errors that come with a more generic approach to cost planning.
Basic spreadsheets can have inherent cost planning limitations that impose unnecessary constraints on cost consultants. Causeway's cost planning solution offers a comprehensive range of tools to minimise errors, increase productivity, and eliminate the risks that come with a less specialised approach.
Extend the power of CATO by creating your own library of template spreadsheets for performing complex calculations and use these with CATO's cost planning and BoQ features.
Cost Planning Bundles
Causeway Cost Planning Bundles provide the flexibility to adapt the end-to-end capabilities of the Cost Planning Suite to your individual requirements.
Essential
For those needing the core Cost Planning Suite for day-to-day cost management tasks
BIMMeasure
Cost Planning
Take Off and Billing
QuickEst
NRM 1 & 2 Libraries
Professional
For those needing the Essential Bundle as well as bespoke reporting and business analytics. Includes all essential bundles items and the following
Document Viewer
Rates module
CashFlow
Document Register
Whole Life Costing
Cost Management
Measurement Scheduler
Enterprise
For those needing the Professional Bundle as well as 3rd party integration tools and Livestax. Includes all essential and professional bundle items and the following
Analytics
Causeway Docs
Pre-Contract Intelligence - Livestax
Links to P6 & ERP Solution
Trusted By Specialists
See how our cost planning solution has helped organisations to take on more work and to introduce efficiencies within their core processes.
Due to Causeway's CATO cost planning solution, our eight quantity surveyors have the same capability as a 3000 strong business.
Erland Rendall, CEO Atorus Consulting
Our company has changed in recent years and the existing licensing structure was no longer aligned to our requirements. Having explained the situation to Causeway, they were very flexible in tailoring a new arrangement that better suits our needs. In addition, the wide range of modules available with CATO Essential is enabling us to introduce greater efficiencies to many of our core processes.
Ciara Maitland, Practice Manager Hood McGowan
Explore Our Other Bid Solutions
Explore a full suite of integrated bidding, cost planning and tendering solutions designed to help you win more profitable work, transform supply chain performance, and reduce the time and cost of handling subcontractor pricing.
Estimating

Extensive design and cost planning solutions for specialist civil design consultancies through to freelance cost consultants.
Tendering

Reduce the operational time and cost of handling subcontractor pricing. Transform the efficiency of your estimating process.