Construction's Digital Front Line
Over 200 leaders and influencers from across the construction industry contributed to our new research. Find out what they had to say, and why the next 12 months will see them investing more in technologies that improve their businesses digitally and drive front line commercial performance.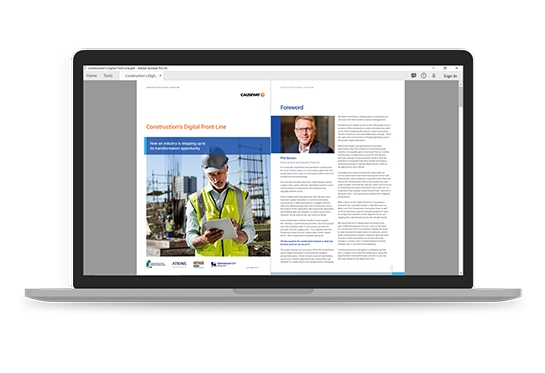 Get the complete picture
Read the full research report to see how your plans compare to peers
Download the full report to see where construction leaders are prioritizing investments in the year ahead and the key drivers they believe need to be addressed if the industry is to take full advantage of the opportunities of digital technology.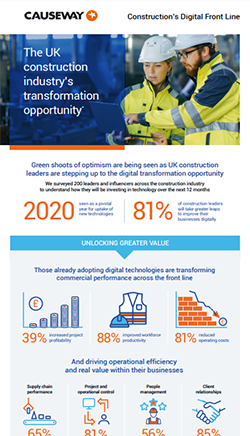 See the headline findings
View our new infographic to see a selection of headlines from the research.
How many businesses have already deployed technology to increase project win rates, workforce productivity and operational control? Is technology standardisation or talent attraction the key challenge for further progress? Take a look at our infographic to find out.