Stay Up-to-Date with the Latest Drainage Design Requirements - Watch Our On-Demand Webinar Series Find Out More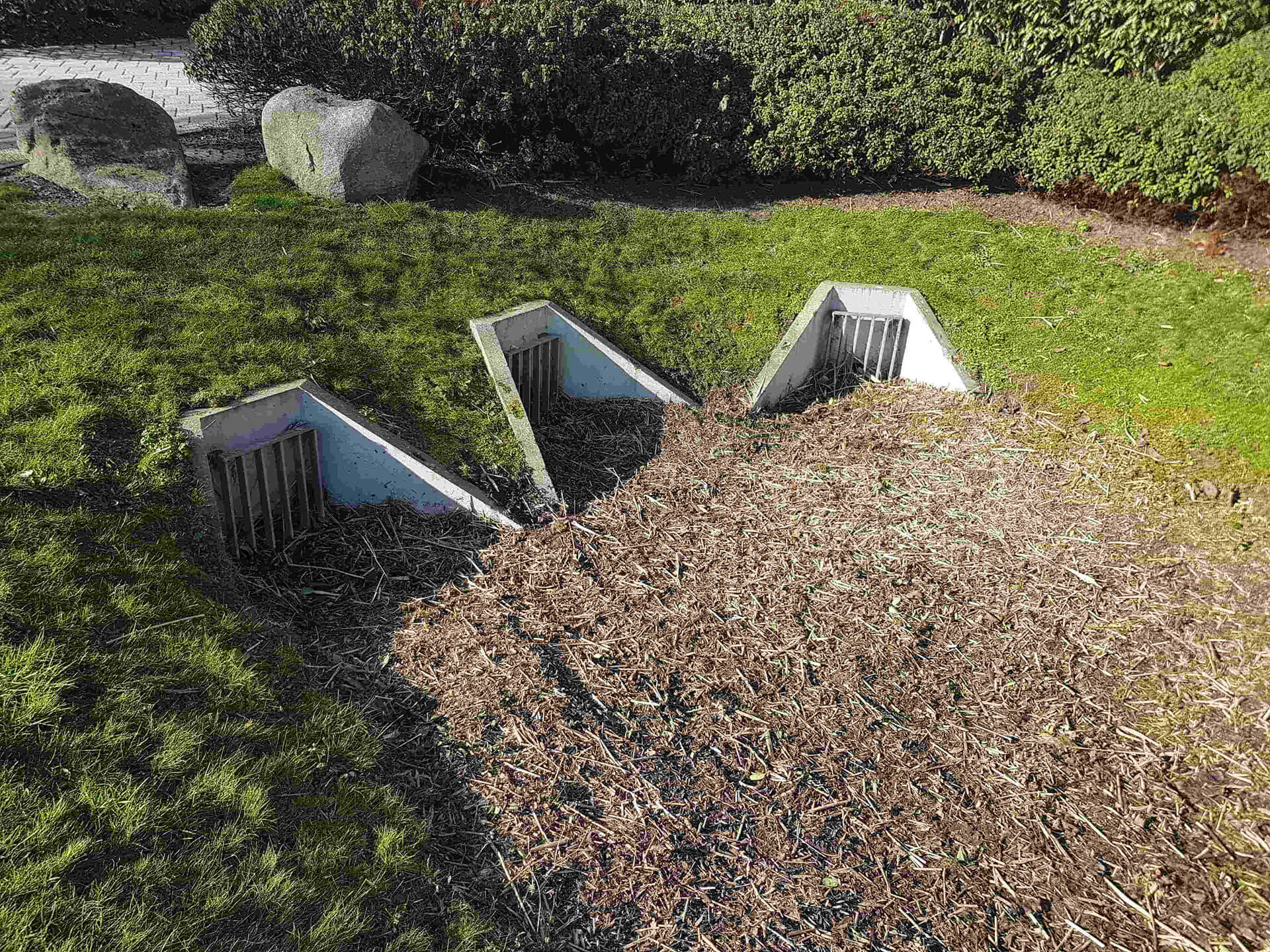 Transform Your Drainage Design Productivity
A powerful end-to-end drainage design solution that enables streamlined and adaptable designs.
Flow is a hydraulic modelling package for the design and analysis of optimal, compliant and cost-effective storm and foul water drainage networks, developed for organisations looking for a robust, intuitive and complete solution.
Whether standalone (PDS) or embedded within AutoDesk environment (SmartDrainage), the powerful CAD interface provides a single, all-encompassing solution.
Streamline Design, Reduce Costs and Keep Engineering Teams Connected
Streamline design to save time
Intelligent design automation and integrated tools help engineers to spend more time on value engineering.
Stay connected with cloud licensing
Engineers can stay connected to their design solutions at all times with cloud licensing. Access software remotely and take licences offline.
Stop waiting for licenses to become available
Only pay for what you use. Design tools are available in subscription bundles which means consultancies can scale without upfront costs.
Expand Your Design Capabilities
Storm & Foul Design
Conveyance and hydraulic analysis allows engineers to ensure designs are compliant.
SuDS Design
Ensure outputs are compliant with UK specific drainage design requirements.
Standard Integration
Compatible with Autodesk, AutoCAD® and Civil 3D® or can be used standalone.
Fully BIM Compliant
Deliver the BIM outputs clients require and participate in all projects.
Compliant Design
Ensure outputs are compliant with UK specific drainage design requirements.
Live Design
Real-time design in 3D, longsection and plan allows for intuitive navigation and auditing of results.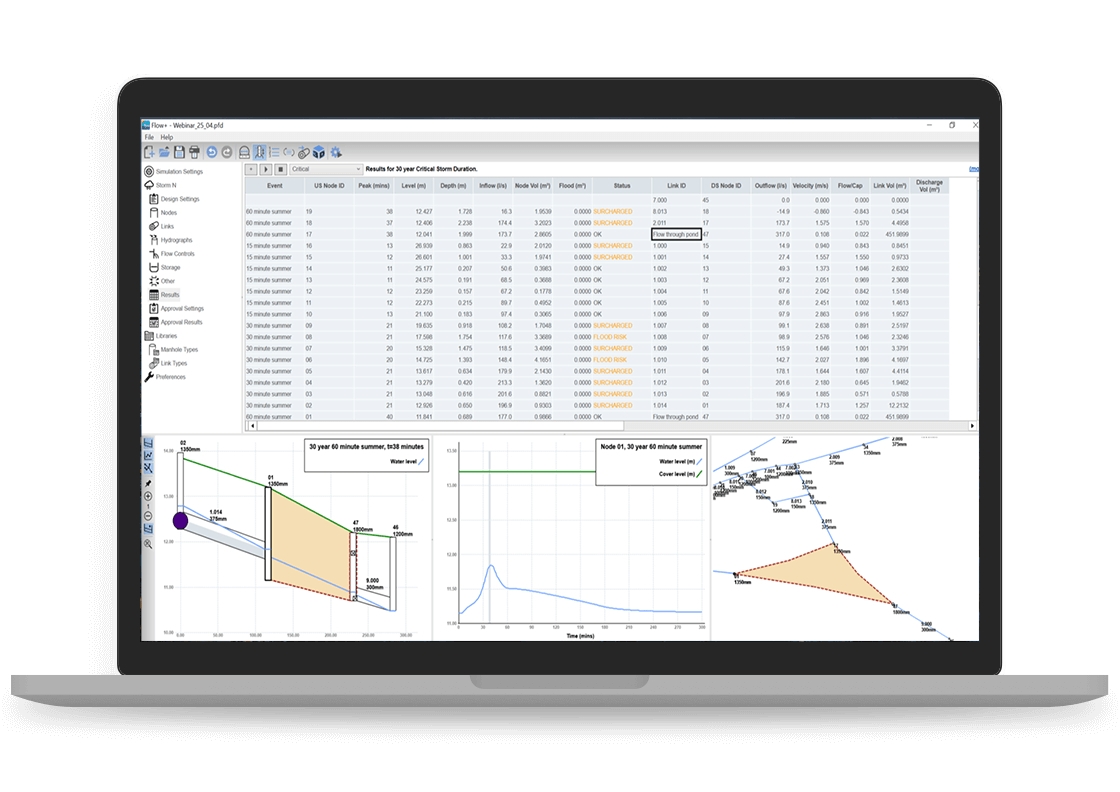 Smart Drainage Design Starts with Causeway Flow
Empower engineers, consultants, developers and approving authorities to deliver an optimal and compliant design.
Causeway Flow drainage design and modelling software is built on the Modified Rational method for sizing conveyance systems and the state-of-the-art 1D SWMM engine for hydraulically analysing storm, SuDS or a combination of traditional and sustainable drainage systems.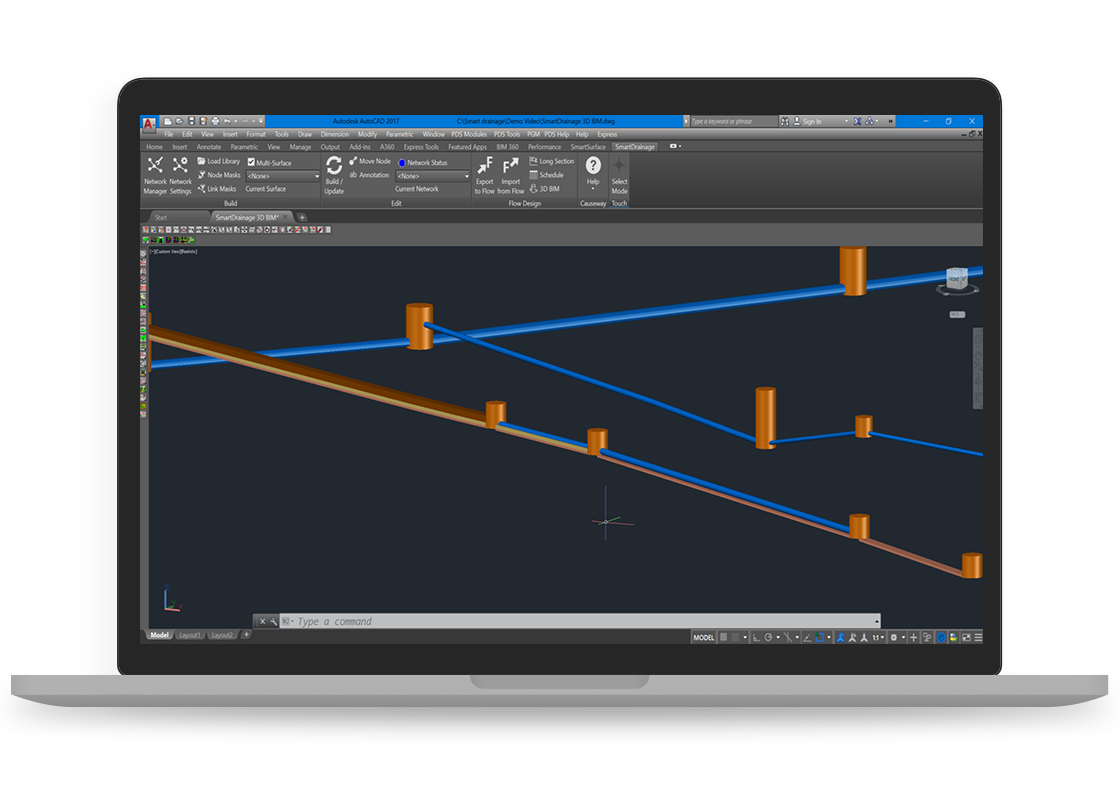 Drainage Design Integrated With CAD
Utilise standalone or embed within an AutoDesk environment.
Causeway Drainage Design provides a powerful integration between Flow and either PDS or SmartDrainage. Changes made are dynamically updated in either module ensuring design integrity is maintained at all times. Powerful 'round tripping' ensures engineers spend time value engineering rather than fixing design discrepancies.
Annotation outputs, longsections, schedules and 3D BIM models can be generated automatically from the design, ensuring consistency at the click of a button.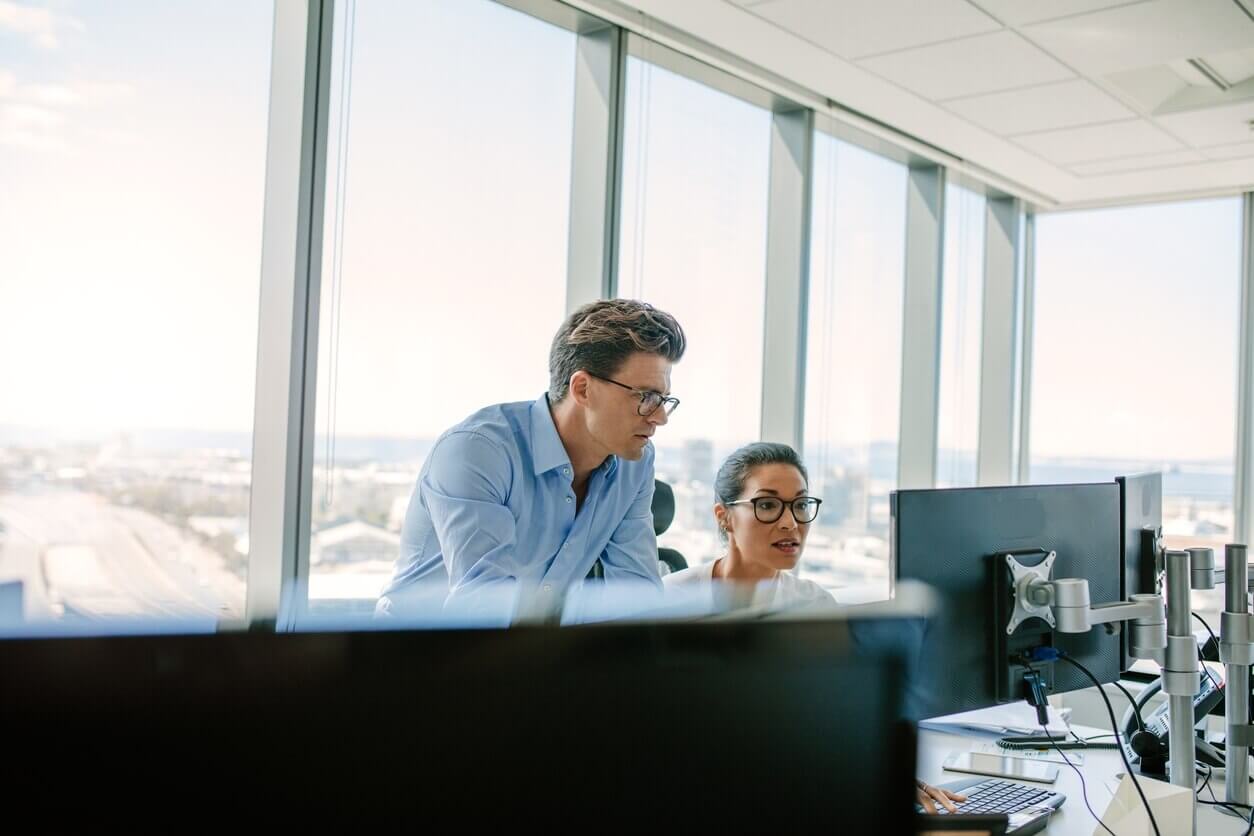 Work Together, Win Together
Global multi-user access to all modules at any given time.
Causeway Drainage Design allows businesses to optimise licenses, offering multi-user access that enables engineers to work in different modules at the same time.
The solution can be accessed by teams both locally and globally utilising the Causeway License manager.
Flow Drainage Design Bundles
Flow Drainage Design software provides powerful tools to handle any drainage design.
Essential
For those needing straightforward hydraulic design capability
Professional
For those needing hydraulic design plus CAD integration. Includes all essential bundles items and the following
Flow+
Drainage Layout and Annotation (SmartDrainage and PDS Drainage)
Flow and Full Drainage Integration
Sketch
Enterprise
For those needing to deliver BIM outputs. Includes all essential and professional bundle items and the following
Trusted By The Industry
See how Causeway Flow has helped engineers, architects and local authorities transform their productivity.
We wanted to achieve a more seamless operation and with the software all coming from one software house, that is definitely the case.
David Baker, Director Travis Baker
Being able to see the changes occur to the network as it is edited in a graphical environment helps to ensure a fault free model. Quite frankly, the software has paid for itself several times over by now.
Chris Slade, Managing Director CGS Civils
Flow has made our hydraulic design process much easier thanks to its ability to use the modified rational method for sizing conveyance systems and the deploy of the SWMM engine for hydraulically analysing drainage systems.
Donna Metcalf, Managing Director Flood Risk Consultancy
Explore Our Other Design Solutions
Transform your productivity with a complete suite of class leading tools.
Infrastructure Design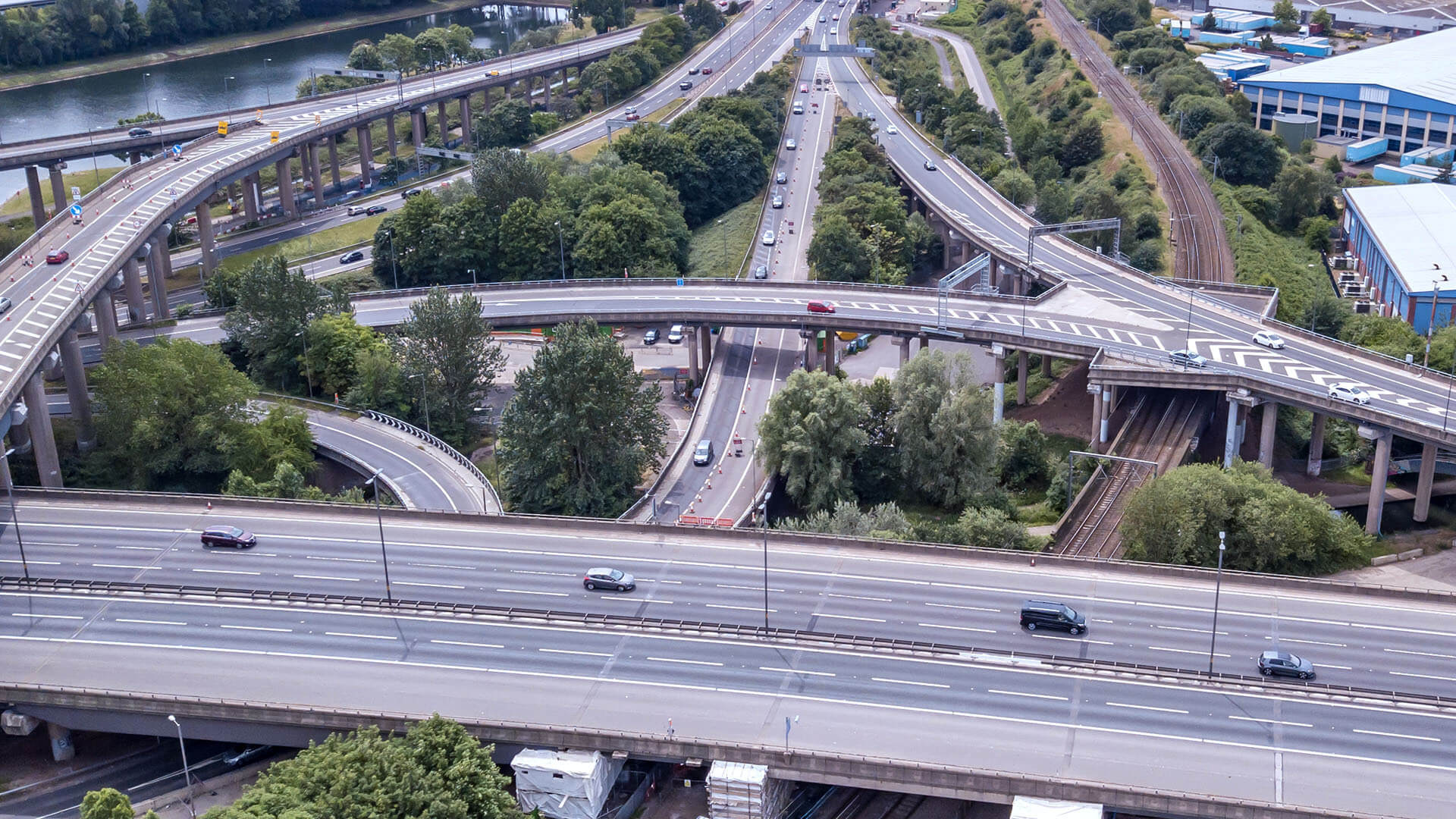 An end-to-end solution for infrastructure engineers offering powerful, easy-to-use tools covering all aspects of earthworks, development site infrastructure, and highway design.
Traffic Management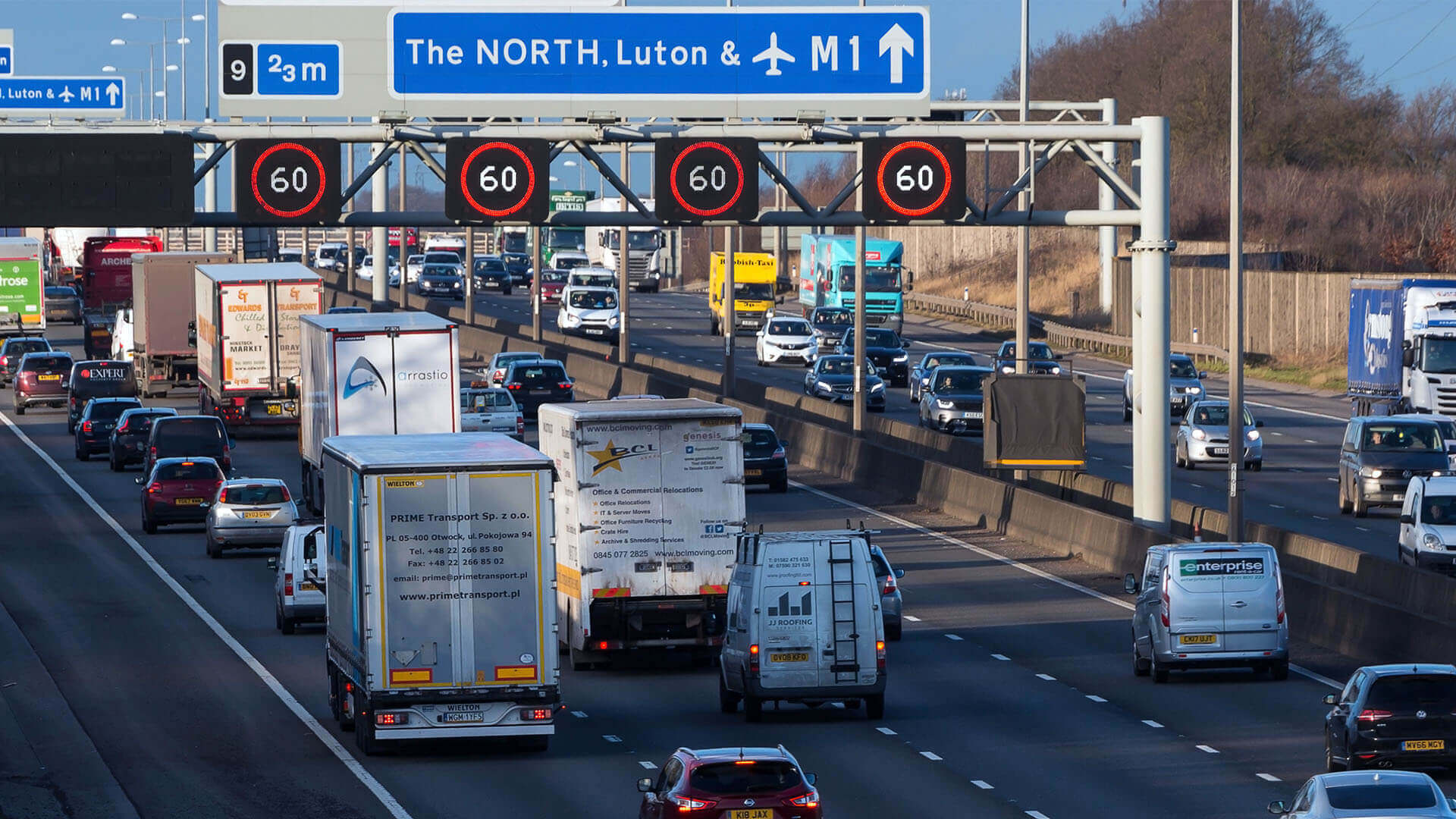 Discover our easy to use, CAD independent software packages for the design of TSRGD compliant traffic signs and road markings.