Jobs & Works Order Management
Manage jobs and works orders electronically with best-in-class integration, from creation to completion.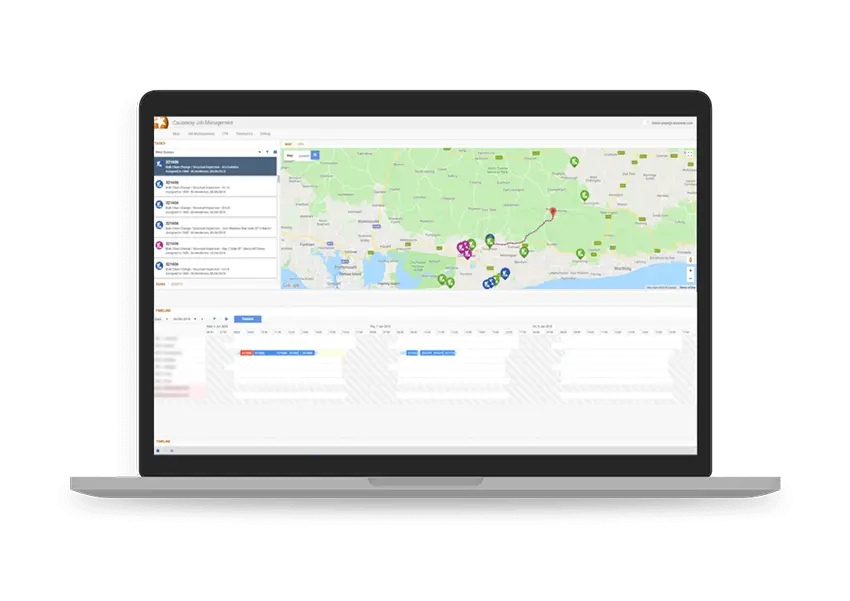 Improve the efficiency & profitability of your asset maintenance contracts
Causeway Job Management is a powerful solution that enables the planning and scheduling of highways maintenance jobs from receipt, acceptance, authorisation, allocation, and completion.
Unlock value with our job management solution
Integration with Client Systems
Open integration with any client system eliminates rekeying of job information.
Planning & Scheduling
Map-based scheduling with data layers provides the tools to optimise the workforce.
Noticing & Permitting
Compliance with legislative requirements for work planning.
Mobile Working
Intuitive and easy-to-use mobile app.
Mobile Forms
Ensure compliance with corporate processes through standardisation of form data.
Job Costing
Automatically capture and manage all associated job costing information.
Best-In-Class Integration
Seamless data transfer and cost capture for efficient control of work.
Our open integration provides the ability to interface with any client asset management solution to import jobs, eliminating the need to manually rekey job data. This same integration method allows exporting status updates and completion details to your client, along with associated forms and photos.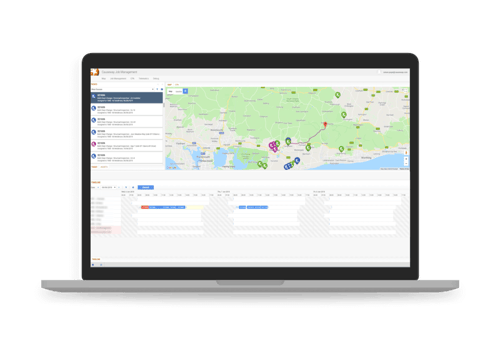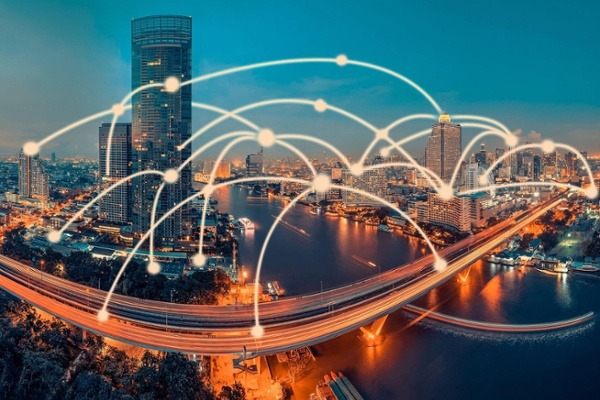 Planning and Scheduling
Ensure you are planning with maximum efficiency
Whether scheduling planned or reactive maintenance tasks, the map-based view provides schedulers with all the information required to make informed decisions and optimise their workforce. Combining gang or operative skills, job location, current operative/gang location, Causeway Job Management uses Google traffic data to optimise travel time for more dynamic routing.
Notice and Permit Management
Automate the process of noticing and permitting to save time, reduce cost and guarantee compliance.
Automated noticing and permitting will ensure organisations are always compliant with Streetworks Noticing and Permitting, TMA and EToN.

By connecting directly to client systems and building permits and notices into job workflow management, Causeway automates time-consuming and legislative processes to minimise fines and contract disputes.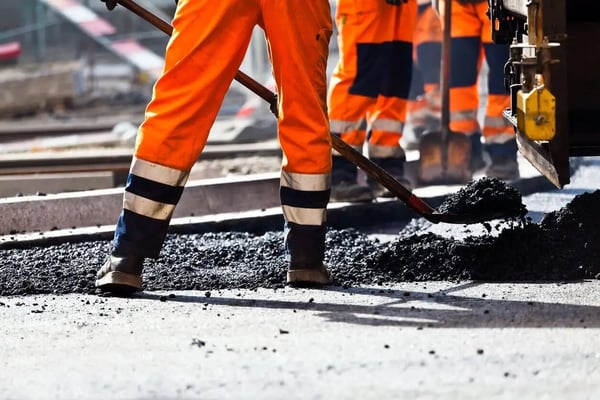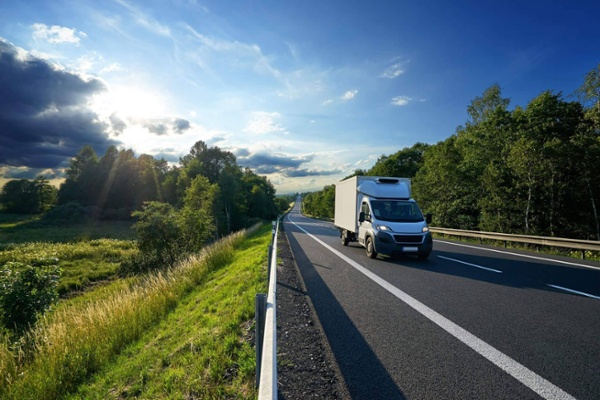 Mobile Working
Intuitive and easy-to-use mobile app
Once planned, jobs are sent to the mobile device for completion by the Gang along with a digital job pack of data providing any before photographs, statutory plans/drawings, etc. Gangs update the job status in real-time, adding crucial details such as photographs, risk assessments and other forms of data which can be digitised and made available on the device.
Cost Management
Automatically capture and manage associated job costing information
As jobs progress, costs are captured and automatically allocated online, providing complete transparency of job cost performance. Invoices and client applications are automated through the system providing users with control of job profitability.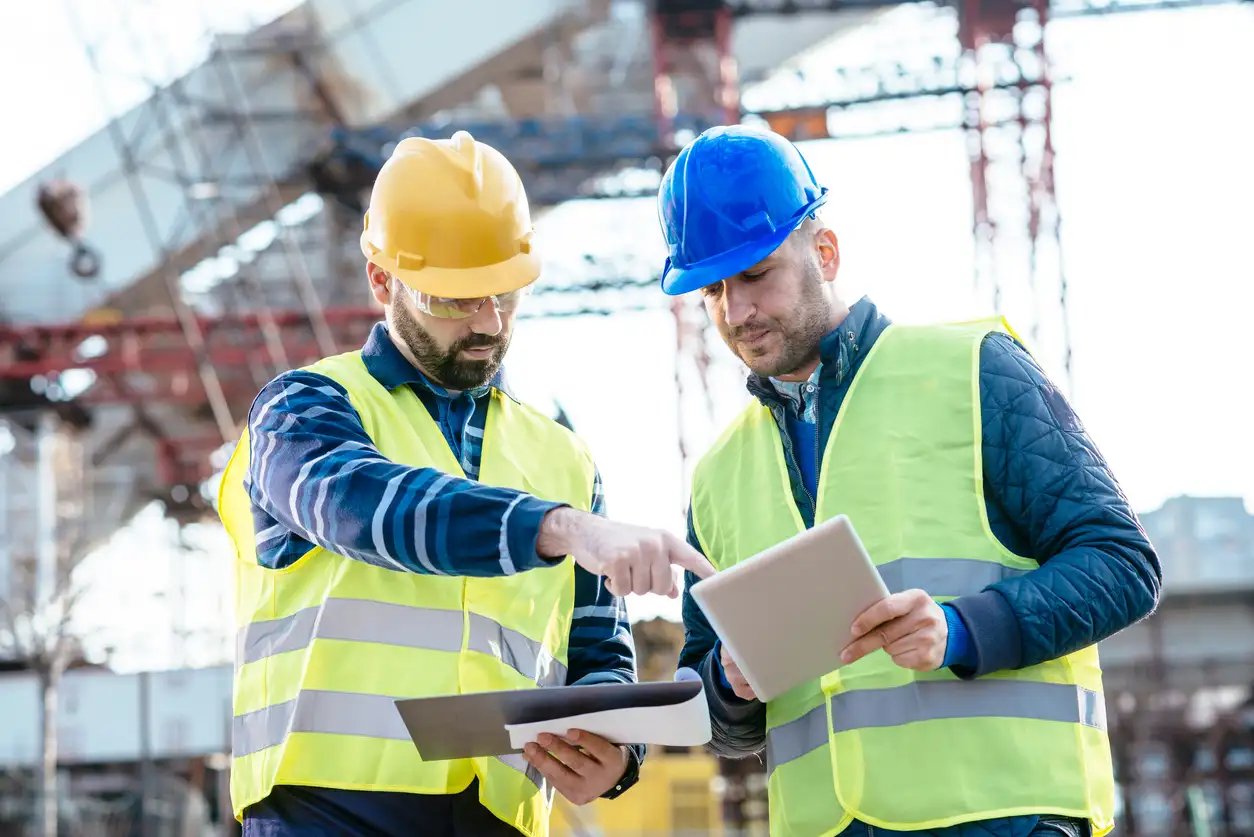 Join the leading contractors already transforming their commercial performance with Causeway solutions.
Tried and Trusted
See how our asset maintenance solutions are empowering contractors and property maintenance organisations to complete more jobs in less time.
"After looking at a number of alternatives, we realised very early in the process that Causeway's solution was going to be a great fit and that we were going to implement the whole solution, from cradle to grave."
Joe Incutti, Acting Group Managing Director, Kier Highways