Facial Recognition Solutions Designed for Construction
Discover the benefits of our non-contact biometric solution.
Developed in the UK, the Causeway Donseed Non-Contact Facial Recognition technology provides a fast, highly accurate biometric solution way of identifying operatives as they enter and leave your construction sites. Users simply enter a pin / present credential card and stand briefly in front of the unit whilst the unique, IR facial recognition algorithm quickly verifies identity and logs a clocking event in the Causeway Donseed cloud-based platform.
Your Reliable Facial Recognition Data in the Cloud
The Causeway Donseed biometric labour management solution is configurable to suit your needs.
Time & Attendance
Record accurate site attendance data with facial recognition technology records.
Payroll & Expenses
Fully build up to gross pay with automated overtime rates and expense claims.
Labour Tracking
Establish critical cost controls by reviewing budgeted hours vs. hours worked on site.
Health & Safety
Minimise your exposure to health and safety risks and ensure compliance.
Online Inductions
Save time by digitsing your pre-enrolment process for new operatives joining.
HR & Records
Manage training certifications, competencies and Right to Work records.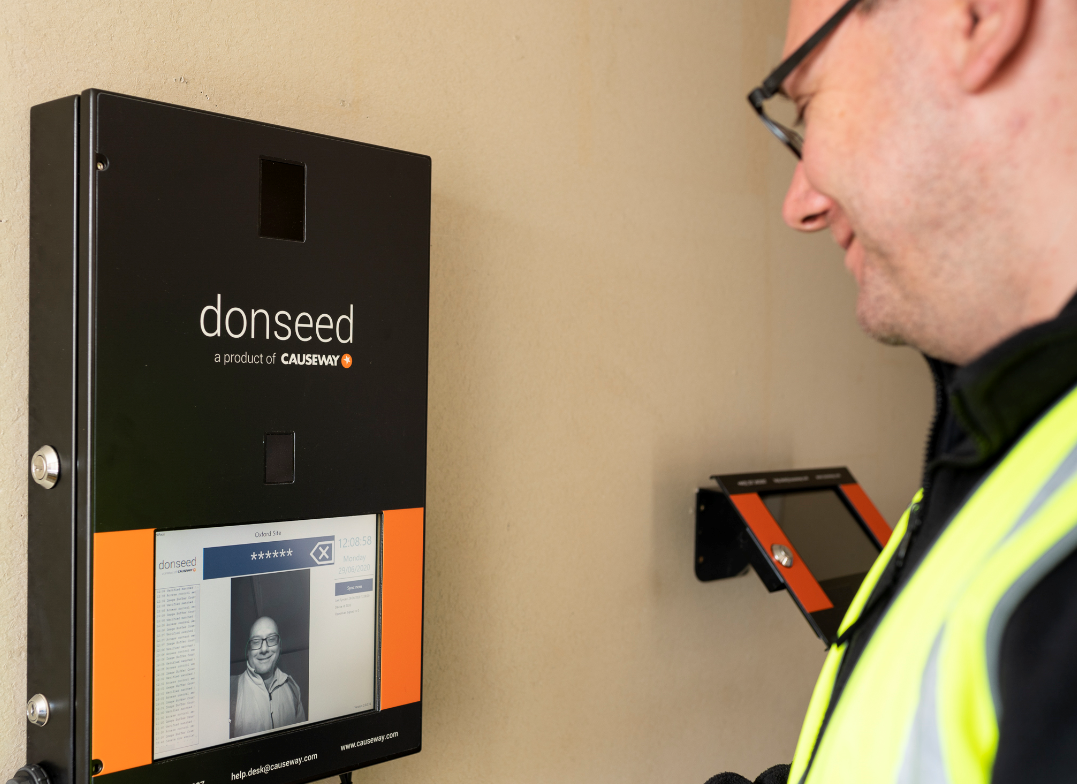 Aurora CS is now part of Causeway Donseed
State-of-the-art facial recognition technology.
Since Causeway's acquisition of Donseed in January 2019, Aurora Construction and Security is now fully part of the Causeway Donseed solution. We have been busy integrating the Aurora CS solution into the Causeway Donseed portfolio and can now provide customers with an industry-leading facial recognition technology solution, including as part of an access control turnstile, fully integrated to the Causeway Donseed biometric solution.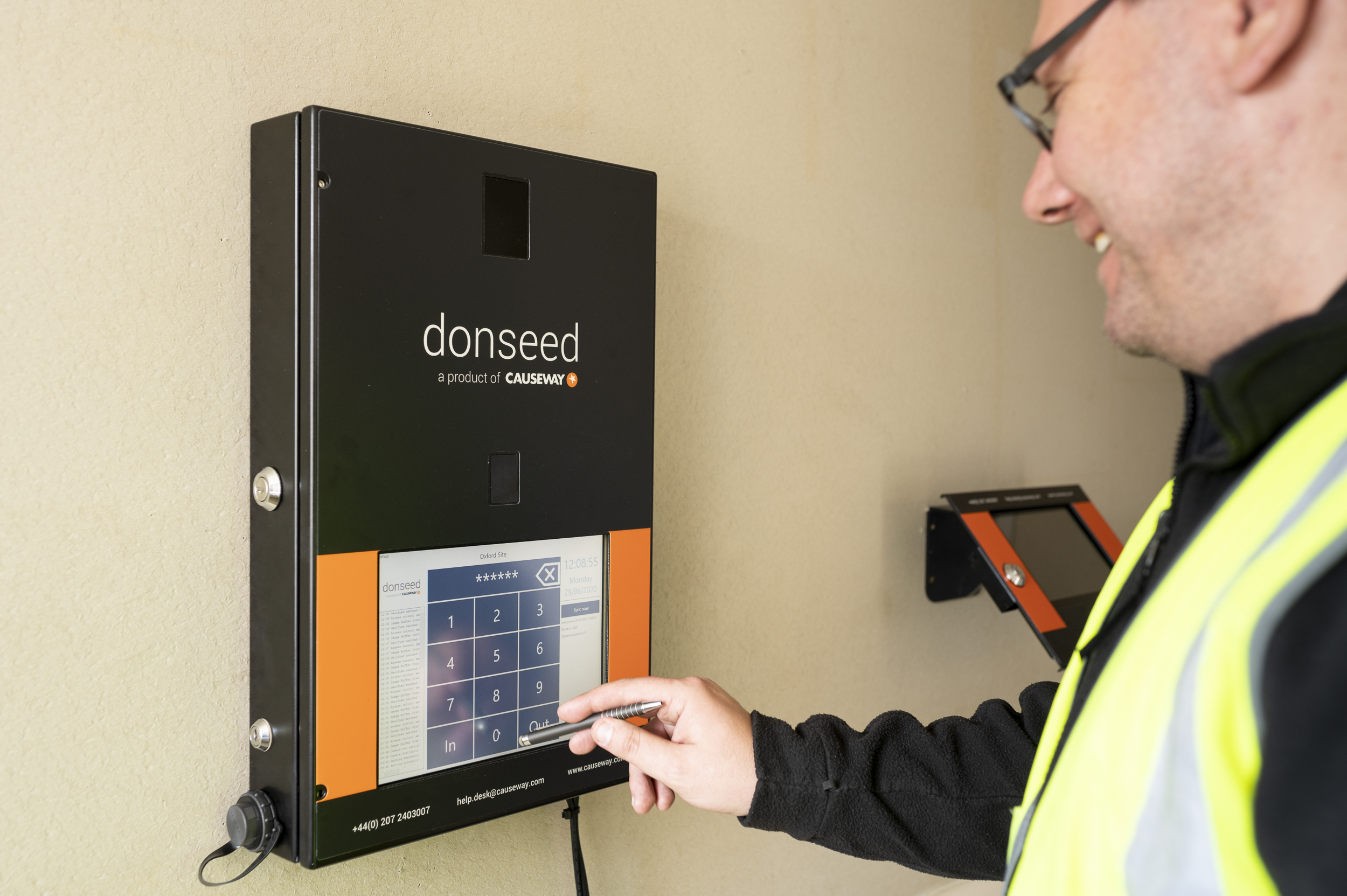 Deployment Options
Whether you're working on a single scheme site or large infrastructure project with access control requirements, we have a Causeway Donseed facial recognition solution for you.
The Causeway Donseed facial recognition units can be deployed on site in two primary ways; either wall-mounted in a site office or as part of a turnstile solution in order to control access to and from the site. For both options, the units are supplied in a rugged steel box that has been made for construction.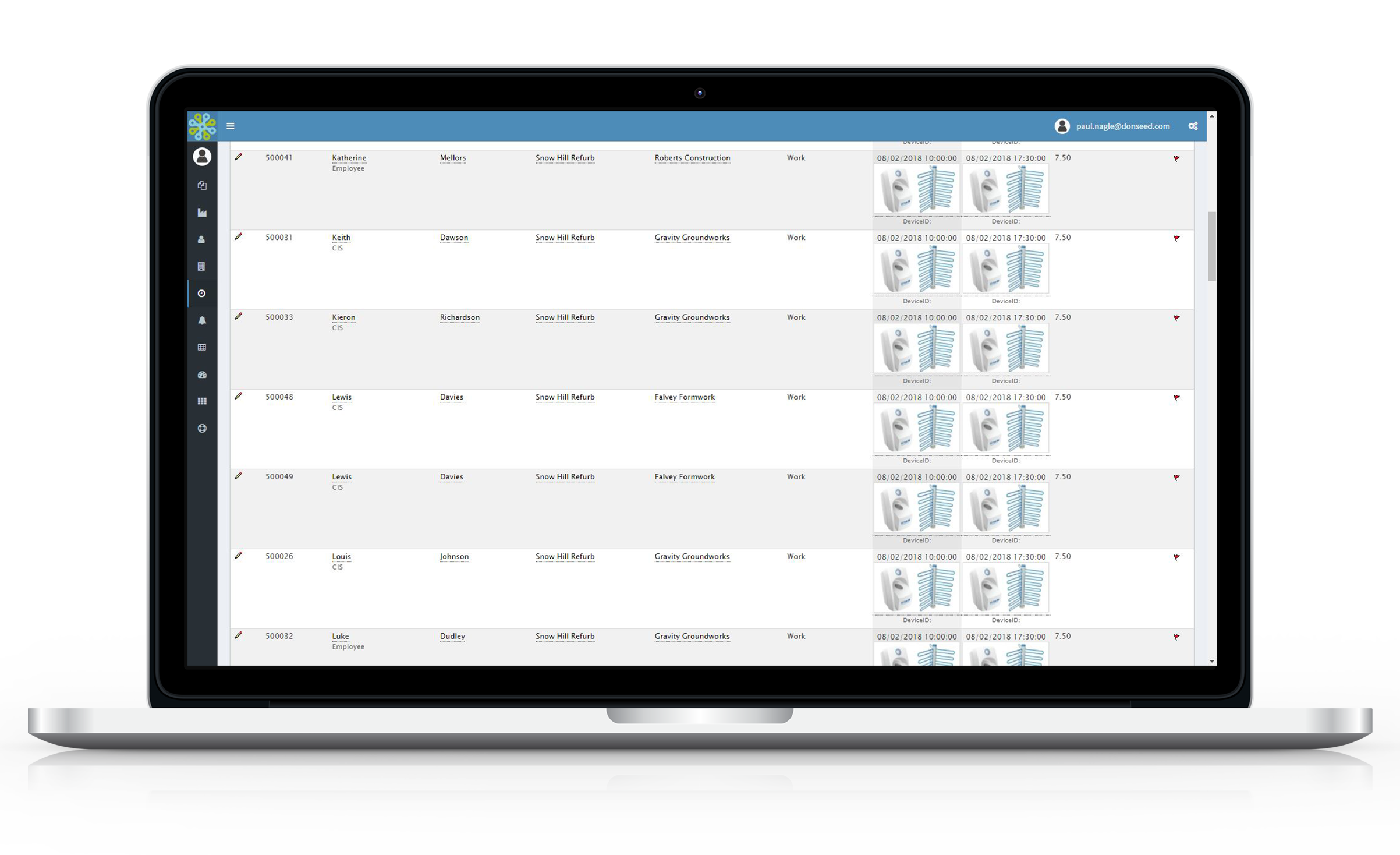 Deep Data Insights
Time and attendance at the core; but far more than that.
The Causeway Donseed reporting functionality gives you deep insight into your data, allowing you to make informed decisions when they are needed. There are a number of pre-configured system reports which can all be quickly exported into CSV, Excel and PDF formats. Scheduled reports allow you to set-up custom workflows so that a set group of people receive a specific report via email on a daily, weekly, monthly, quarterly or annual basis.
The automated compliance alerts functionality helps you to proactively manage your workforce by allowing an individual or a group of people to receive a notification when specific criteria, like no first aider on site, is triggered.
Customers Using Causeway Donseed