Effortlessly manage cost and forecasts to produce NEC compliant applications for payment. Find Out More
Better Budget Control For Greater Project Control
Minimise commercial risk with the real time management of budget, costs, change and value.
Import a fully resourced and priced estimate from any estimating system. This estimate is always maintained as an original budget for post-contract comparison purposes.
The platform also enables your contract team to create a 'secondary' budget to reflect how the project will be undertaken. This may be as the result of moving allowances between the headings of Labour, Plant, Material & Subcontractor targeting 'buying gains' throughout the contract delivery.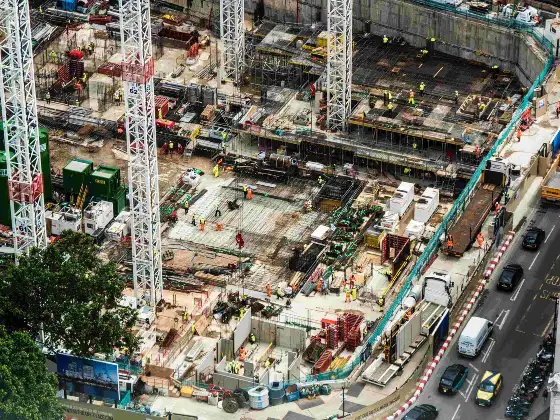 Improve Win Rates and Minimise Project Overspend
Importing a fully resourced and priced estimate offers commercial and procurement teams visibility of original estimated allowances prior to placing orders to eliminate project cost overspend.
Once the project is completed, actual costs can be fed back to the estimating teams to refine future tenders and bids, improving win rates.
Import Estimate
Integration with any estimating system.
Post Tender Adjustment
Commercial re-budgeting of tender allowances.
Visibility of Allowances
The visibility of allowances for post contract procurement helps to eliminate project cost overruns.
Feedback to Estimating
Improve the accuracy of future tenders and bids.
Tried and Trusted
See how our Project Accounting solution has helped organisations to minimise commercial risk and maximise project profitability.
We've doubled in size since we implemented Causeway's solution, and it has demonstrated that it is able to cope with dramatic growth in the business.After reviewing alternatives, we realised very early in the process that Causeway was going to be a great fit and that we were going to implement the whole solution, from cradle to grave.
Joe Incutti, Finance Director Kier Highways
Generic construction industry software products are accounting-led and not focused on the commercial and operational requirements of a contracting business, which is where R&W's profits are won or lost. The Causeway solution is proven within our sector, and perhaps more importantly, their people are highways industry professionals - which was evident in their detailed understanding of our needs and challenges.
IT Manager R&W
Explore Causeway Project Accounting
Discover a full commercial and cost management suite enabling the analysis and management of project delivery across labour, plant, materials, and subcontract.
Manage Cost

Easily manage and control all Labour, Plant, Material and Subcontract contract costs in real-time.
Manage Value

Remove the difficulty from measuring progress, managing internal liabilities and creating applications.