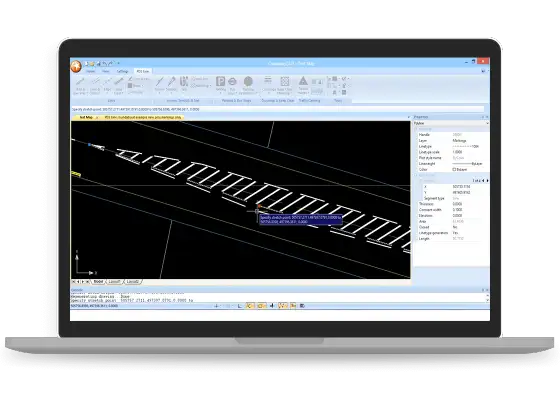 Used On All Major UK Highway Projects
The leading BIM compliant traffic sign and road marking software.
Causeway PDS Line and Sign are intuitive, CAD-independent packages for the design of road markings and traffic signs that comply with the TSRGD. Both packages are BIM level 2 compliant and are used on all major UK highway projects.
Thousands of forward-thinking organisations are already transforming their commercial performance with Causeway solutions.
Engineer Value Into Your Designs
Intelligent Workflows To Aid The User
Comprehensive sign library adhering to current TSRGD ensure signs are compliant.
Unique Sign Face Design Wizard
The sign face wizard ensures designs adhere to standards to avoid errors and increase productivity.
Sign Structure Design Wizard
The sign structure wizard is an integrated part of the process and avoids the need to purchase extra software.
Powerful In-Place Editing
Sign and Line incorporate in-place editing. Any changes are reflected in associated annotation, saving time and reducing the risk of errors.
Marking Quantity Reports
Instantly quantify all markings and update automatically if the layout changes saving time and reducing risk.
Fully BIM Compliant
Deliver the BIM outputs clients require and participate in all projects.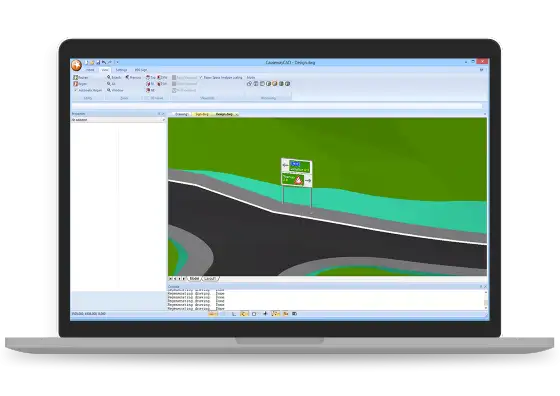 Traffic Sign Design Made Easy
Quickly and intuitively create compliant road traffic signs.
Flexible, powerful and easy to use CAD independent (read and write DWG) software for the design and preparation of road traffic signs and markings.
The integrated sign face wizard automates tiger tail, lane gain / drop, ADS, route confirmatory, Diag 2019.1 and 877 in accordance to TSRGD, using fully compliant fonts and symbols. The Line and Sign modules come as standard within the PDS solution.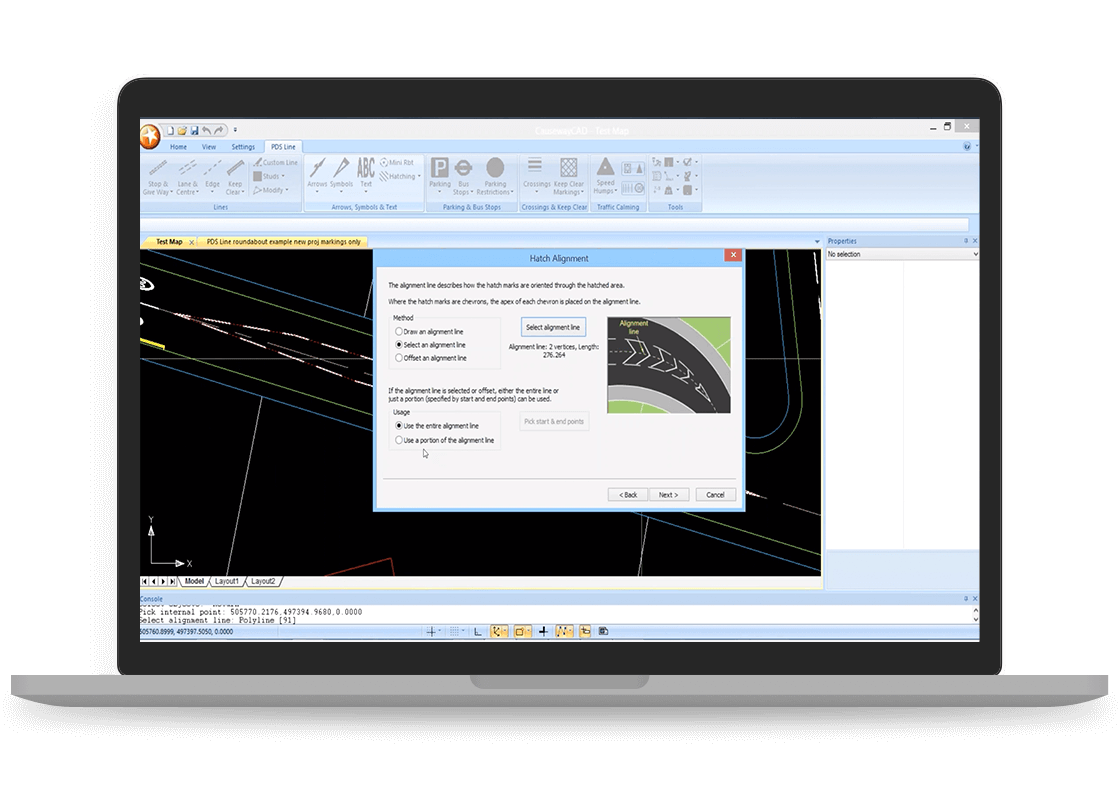 Flexible, Intuitive Software For Road Markings
Take the pain from the design, maintenance, annotation and quantification of road markings to the current TSRGD.
Causeway Line facilitates the design and preparation of road markings in accordance with TSRGD, using fully compliant fonts, symbols and line types. In-place editing provides great productivity gains and flexibility, and the dynamic nature of the markings ensures that any associated annotation reflects any changes made. Outputs are in drawing and BIM formats.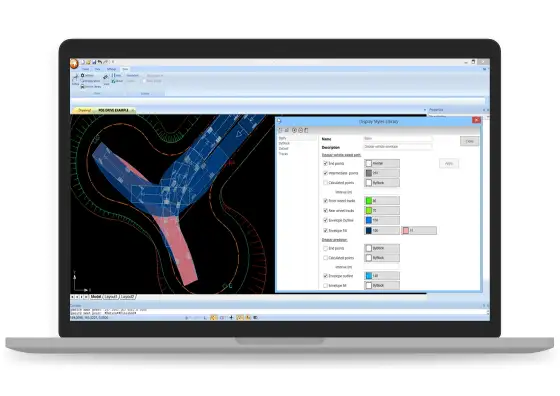 CAD Independent Vehicle Path Analysis
Predictably evaluate vehicle movements with Causeway Drive.
With intuitive drive modes, predictor envelopes, and dynamic path editing, Drive makes it easy to assess existing conditions and evaluate design proposals for vehicle access. Whether you are checking access for refuse and emergency vehicles on a residential development or major route planning.
Trusted By The Industry
See how Causeway Drive has helped consultancies save time throughout the design process.
I found the predictor tool in Drive extremely useful, because it precisely and accurately shows whether vehicles are able to make turns. This is especially convenient for assessing vehicle paths on tight sites. Drive has saved me considerable amount of time compared to previously needing to make estimations.
John Sumner, Director Sumner Consultancy
Explore Our Other Design Solutions
Transform your productivity with a complete suite of class leading tools.
Infrastructure Design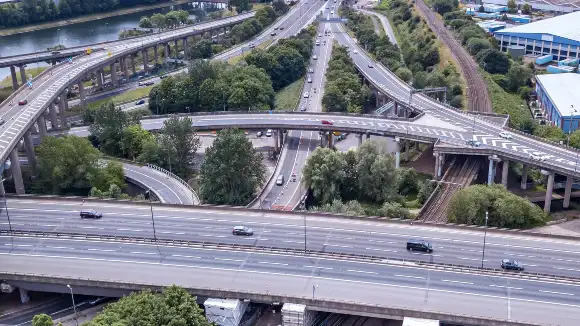 An end-to-end solution for infrastructure engineers offering powerful, easy-to-use tools covering all aspects of earthworks, development site infrastructure, and highway design.
Drainage Design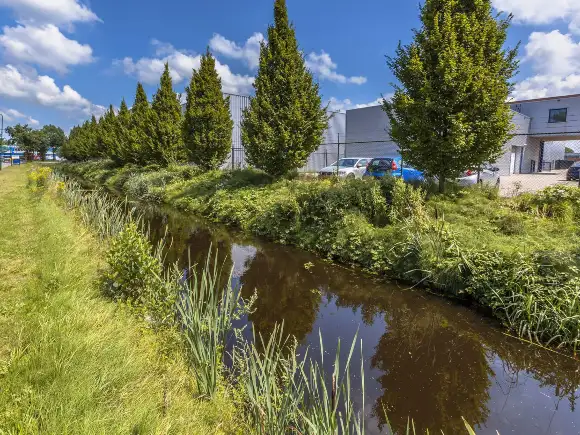 Discover our hydraulic modelling package for the design and analysis of optimal, compliant and cost effective storm or foul water drainage networks.