Effortlessly manage cost and forecasts to produce NEC compliant applications for payment. Find Out More
Consolidate Costs For Better Decision Making
Review and compare estimated costs against actual construction project costs in a single view to eliminate cost overruns.
By capturing and allocating all Labour, Plant, Material, Subcontract and Other costs at source, the solution will proactively monitor committed, accrued and actual costs on construction sites.
By offering the end user intuitive data entry screens, source transactions are captured directly within the system and allocated to project specific activities.
Providing a single point of entry, information is captured and maintained within in a central repository eliminating the need to re-key and reconcile data, improving visibility of project performance, saving time, eliminating errors and reducing cost.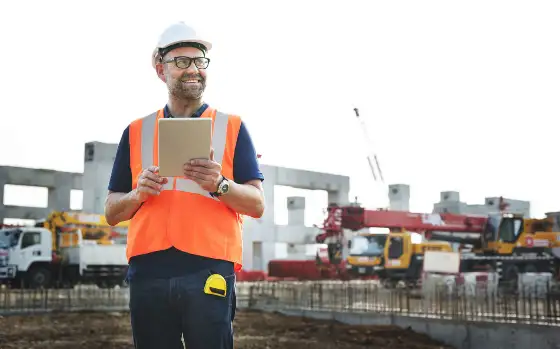 Powerful Drill Down and Reporting Capabilities
'Slice and dice' project cost data according to you and your clients' needs.
Information can be interrogated by project specific activities, resources, transactions or traditional financial coding structures, whilst also offering comparison with estimates and budgets enabling you to take action to increase project profitability.
Proactive alerts can be configured to inform you when KPI's, thresholds or business critical criteria have been reached ensuring no management decision making opportunities are lost.
Labour
Integration with time & attendance and capture of labour/staff timesheets.
Plant
Requisitions, Orders, On-Hire, Off-Hire, Plant Timesheets, Breakdowns/Swaps/Losses.
Material
Requisitions, Orders, Deliveries and Invoices.
Subcontract
Package creation, Comparisons, Orders, Measures, Taxation, Discounts, Retentions and Liabilities.
Tried and Trusted
See how our Project Accounting solution has helped organisations to minimise commercial risk and maximise project profitability.
We've doubled in size since we implemented Causeway's solution, and it has demonstrated that it is able to cope with dramatic growth in the business. After reviewing alternatives, we realised very early in the process that Causeway was going to be a great fit and that we were going to implement the whole solution, from cradle to grave.
Joe Incutti, Finance Director Kier Highways
Generic construction industry software products are accounting-led and not focused on the commercial and operational requirements of a contracting business, which is where R&W's profits are won or lost. The Causeway solution is proven within our sector, and perhaps more importantly, their people are highways industry professionals - which was evident in their detailed understanding of our needs and challenges.
IT Manager R&W
Explore Causeway Project Accounting
Discover a full commercial and cost management solution to increase your project profitability.
Manage Budget

Minimise commercial risk with the real time management of budget, costs, change and value.
Manage Value

Remove the difficulty from measuring progress, managing internal liabilities and creating applications.