Introduction
Causeway Alloy digitally transforms key services for Plymouth City Council. Connected asset management technology provides a single system across trees, playgrounds and street cleansing services.
Plymouth City Council (PCC) is the unitary authority for Plymouth in Devon, it employs over 2,500 people and provides services and information to many of the city's 262,700 residents and many of its businesses and visitors. As part of a wider digitalisation of its operations, the council recently undertook a project to digitally transform and enhance its offerings across two key service areas: playgrounds and trees, with a third area, street cleansing, to follow later.
Customer Information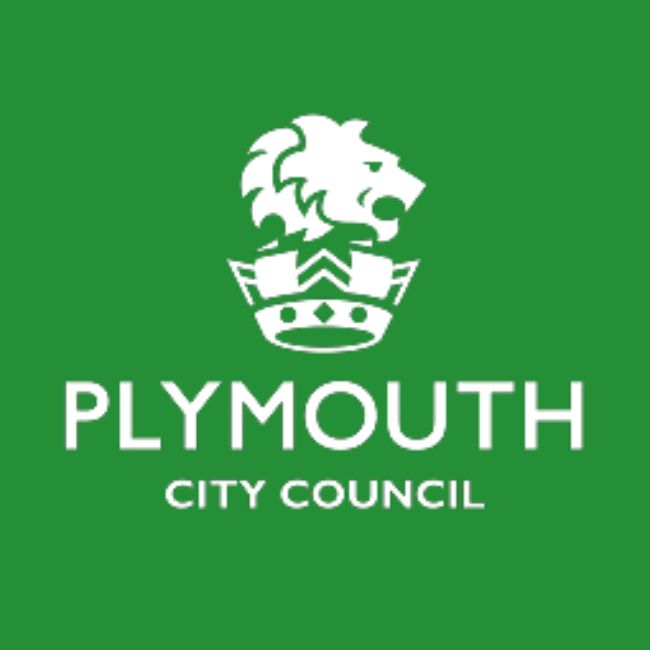 Customer Name: Plymouth City Council
Industry: Governing body of protected sites
Causeway Solution:
Causeway Alloy

200,000 Trees Imported

1,000 Street Litter Bins Imported
---
The Challenge:
Inefficient paper-based systems
The council wanted to improve the quality of services it delivers, initially across playgrounds and trees, and later across street cleansing. It also wanted to improve response rates to citizens reporting issues from both an inspections and a repairs perspective, a challenge that involved managing the public's expectations of the service delivered, improving that service and providing value for money.

At the same time, PCC wanted to ensure public safety was prioritised by keeping accurate, up-to-date records of inspections, maintenance and repairs, including details of dates, times and locations of work done. This would not only ensure maintenance inspections and routine repairs took place when they should – reducing the risk to public safety, it would also allow the council to have the ability, through documented evidence, to defend against liability.

PCC also wanted to eliminate the need for inspection teams to visit the office to collect and return work plans and add hand-written notes to them. It was looking to make the process more accurate and reduce time taken to action inspectors' reports.
Similarly, the council wanted to automate the processing of resident reports to decrease any delay between residents reporting issues and operatives out in the field being alerted about them. This would help to make the process more proactive and allow operatives to spend more time focusing on scheduled work.
PCC was also looking to find a better way of documenting information about historical service delivery issues with the trees and playgrounds themselves, or simply information about which operative had carried out which job on which day. It wanted to find a way of capturing all this intelligence permanently for the council.
PCC's existing paper-based processes were making tasks challenging. It therefore decided to transform its approach to delivery across these areas to be more efficient, accurate and proactive around service provision to residents. To do this, it needed to move away from paper-based processes and adopt a fully automated approach.
The Solution
Fully automated efficient processes
To deliver this, PCC worked with its IT provider, Delt Shared Services and selected Causeway's Alloy asset management solution. The council was already using Causeway's Mayrise and Horizons asset management software. It realised that adding Causeway Alloy would enable it to deliver high-quality services efficiently across multiple service areas, including playgrounds and trees, all from a single system.

The implementation process was fast and efficient. The project team worked closely with the council's management team to provide a streamlined platform for asset management and data capture, teaming up with each service area to tailor the approach to both their needs and the needs of the end users. Frontline operatives were supported throughout in terms of learning the system and given a chance to feed back their thoughts around the solution to help shape its future development.

Across both playgrounds and trees, PCC has equipped its team of inspectors with the Causeway Alloy Mobile app, which is fully integrated with the main platform. Using Causeway Alloy, customer enquiries and service requests relating to these service areas are captured and logged digitally, work jobs are automatically created, prioritised and sent to repair/maintenance teams in the field, together with detailed location maps.

Inspectors and maintenance teams are using Causeway's Alloy Mobile to collect and record information from the inspections they do, in real-time, add photos and date and time stamp the information, before sending a report back to the administrative team, all without visiting the office. Added to this, alerts and responses about the work done are automatically sent to service users, improving communication and transparency.
"The data being captured by our operatives using the Causeway Alloy system helps us put data-driven decisions at the forefront of our operational planning"
Liam Brennan
Information Management Systems Officer
The Outcome:
Users can interpret assets and related data efficiently
PCC and Delt have imported around 260,000 trees into Causeway Alloy and created almost 2,000 individual polygons, each representing individually managed clusters of trees. Displaying the information in this way enables the council to view its natural infrastructure across the city easily and quickly see the current status of work done. The final stage of the project around litter bins and street cleansing is well underway and to date over 1,000 street litter bins have been mapped and configured with attributes such as capacity, waste type, category, and strategic location, enabling the council to have a clear visual picture of its litter bin assets.

PCC's use of Causeway Alloy enables residents to get their issues, such as damage to trees, or broken equipment in playgrounds, resolved faster. Citizens can report issues online (via the council's web portal), in person, or through the council's call centre. The information from those channels is then transferred to Causeway Alloy to allow action to be taken sooner.

Further driving the process, PCC inspectors receive alerts about issues to investigate as soon as they sync their device to the main council system, allowing a more immediate, coordinated response. Moreover, on syncing their devices, operatives receive details of the location, position and condition of the tree they need to work on – and a deadline. Once work has been done, the operative will complete the 'job' in Causeway Alloy.

Information about the completion goes back into the Causeway Alloy back office and a notification is automatically sent to the citizen to update them on progress made.

PCC also uses Causeway Alloy to get a clearer visual picture of the status of its entire trees and playgrounds estates, enabling it to better plan and prioritise work rather than being led by the need to carry out reactive maintenance. Storing asset information on the Causeway Alloy platform allows PCC to interrogate its data, isolating assets based on specific criteria such as manufacturer, completed works and many others and allowing PCC to better plan and prioritise playground maintenance work.
The visual nature of Causeway Alloy's user interface allows users to interpret assets and related data quickly and efficiently.

As Liam Brennan, Information Management Systems Officer, PCC states:

"Stakeholders across the Council have been impressed by Causeway Alloy's ability to present assets visually in a precise and searchable manner, allowing us to view them in relation to other surrounding assets. The data being captured by our operatives using the Causeway Alloy system helps us put data-driven decisions at the forefront of our operational planning, such as tweaking scheduled visits to our litter bins based on historic fill levels or distributing new play equipment based on defects reported by staff and residents. The visual nature of the platform and ease of which data can be accessed also promotes joined up working from staff across the service and helps promote positive choices around service delivery and provisions for the future."

The council has been able to reduce costs by having Causeway Alloy as its centralised asset management system for all service areas. By having the ability to easily access and share data across service areas they've been able to break down siloed working, reduce duplication of effort and unlock operational efficiencies.

As part of the process of digitalisation, PCC has brought its operatives, inspectors and back-office staff with it on the transformation journey. Staff are now at a consistent level of capability, having largely adapted to digital methods of working and become comfortable with using laptops, tablets and PCs for work purposes. They are not being overwhelmed from the technical point of view.

As a result of the project, the authority now has a single unified data set that is continually maintained and available to users. This acts as a single source of truth, encompassing the assets themselves, previous works, inspections or maintenance carried out and planned work, removing reliance on disparate data sources and bringing everything together in a single accessible location.
The directorate has asked the project team to develop a costed plan for the further rollout of Causeway Alloy covering around 30 additional street cleansing and natural infrastructure activities, which is now
well underway
The flexibility of Causeway Alloy and the data insight it supports, can be key here in supporting PCC's plans for a new approach, where multi-skilled teams, encompassing cleansers, mechanical sweepers and weed pickers, for example, can be quickly brought together into a particular area, depending on need. It is another example of how PCC can use Causeway Alloy to deliver enhanced flexibility and operational efficiencies across different services – and there is great potential for the tool to be used to deliver further benefits across other PCC service areas in the future.
Are you interested in hearing how you can achieve the same results for your business? See how Causeway Alloy could make an instant difference to your business by booking a 30-minute demonstration here.