Introduction
Cheshire East Council is the local authority of Cheshire East. It is a unitary authority, having the powers of a non-metropolitan county and district council combined. It provides a full range of local government services. The highways department within the council is responsible for managing highways, roads and pavements across the region.

Highways service provider, Ringway Jacobs has been delivering an integrated highway service to Cheshire East Council since 2011, most recently entering into a 15 year contract which will take their partnership to 2033. From the start, Ringway Jacobs and Cheshire East Council co-located to form a collaborative service that effectively brings together the best of the public and private sectors.
Customer Information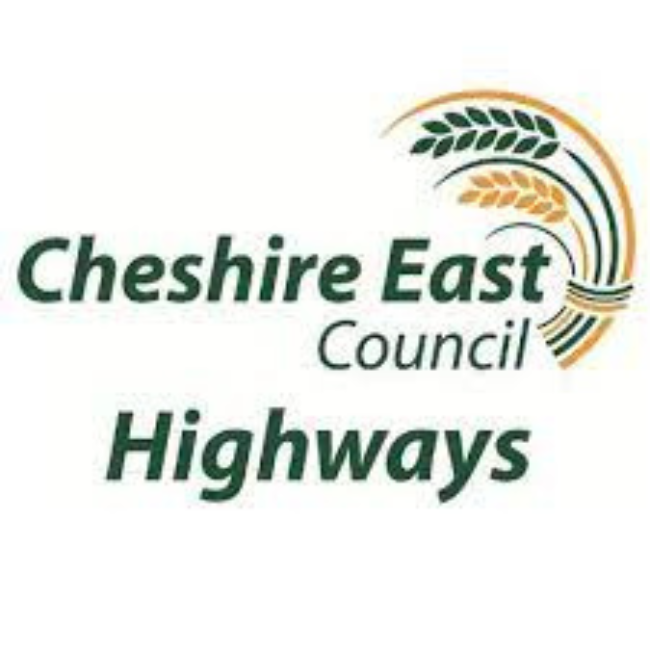 Customer Name: Cheshire East Council
Industry: County council
Causeway Solution:
Causeway Asset Management

Helping Cheshire East to apply 'the 'right maintenance treatment at the right time'
Developing data sets needed to support fast, accurate decision-making
---
The Challenge:
Reduce energy costs and carbon emissions
Having successfully adopted a partnering approach through Cheshire East Highways, the service is continuing to work to meet the strategic need for the management and maintenance of highway infrastructure assets across the Cheshire East region by applying the 'right maintenance treatment at the right time', to make the best use of the council's highway budget.
Technology has a key role to play, of course, in helping to achieve this core objective. In line with this, Causeway has delivered high-quality asset management and maintenance software and systems for Cheshire East Highways as part of a long-term relationship stretching back many years. The original engagement involved Causeway carrying out many high-quality visual and machine-based surveys for the service over a period of years.
The Solution
Custom built integrated Intelligent Lighting Solution (ILS)
This was a factor when the council was subsequently looking for ways to select future road treatment schemes. Once again Cheshire East Highways decided to implement Causeway's Horizons visualised asset management solution and it is now using it both to model the effect and cost of different treatment sets and to inform asset management works programmes going forward.
Cheshire East Highways use the system to select and identify schemes, and also leverage the information generated in Causeway Horizons in addition to other types of data. In this way, the service determines what schemes to pursue, how to deliver them on the ground and how to bring that information back into Causeway Horizons once it had completed the schemes.
Luke Phillips Asset team leader said:
"When Causeway introduced Horizons, we were impressed by its flexibility; ease of use and enhanced visualisation capabilities. However, what clinched the deal for us was that it consistently helps project stakeholders develop the data sets needed to support fast, accurate decision-making on key asset management issues."
"When Causeway introduced Horizons, we were impressed by its flexibility; ease of use and enhanced visualisation capabilities."
Luke Phillips
Asset Team Leader
The Outcome:
Cost and time efficient reporting and repair processes
With the help of Causeway Horizons, Cheshire East Highways can make optimum use of their existing asset data and bring it together with other newly developed sources of data to enable well-informed maintenance decisions.
Cheshire East Highways are continually loading survey data and additional data sets, including details of pothole repairs, customer complaints and claims into Causeway Horizons. Effectively, it enables all data to be kept in one place, supporting ease of use and making the process of data retrieval faster.
This in turn allows the service to extend its use of the system, providing a more accurate and comprehensive picture of asset maintenance and management across their estate, while facilitating much broader scenario planning going forward.
At the same time, the highways service can ensure it fosters broad engagement in the asset management process by using visualisations to bring data to life and make complex calculations much clearer to all project stakeholders.
Cheshire East Highways uses it, for example, to deliver convincing visualisations at members' and parish events to showcase the model behind how the council selects schemes for carriageways and footways, thereby helping to build community engagement.
As Cheshire East Highways develop their usage of Causeway Horizons over time, they plan to work closely with Causeway to maximise the benefits they can attain from the solution. The service intends to bring in new data sets to get a better view of their network as a whole, but also to strengthen connectivity between Causeway Horizons and the other software they have in place.
Are you interested in hearing how you can achieve the same results for your business? See how Causeway Horizons could make an instant difference to your business by booking a 30-minute demonstration here.