Introduction
Morgan Sindall are a well-established main contractor, delivering construction and regeneration projects across the UK for the public, commercial and regulated sectors. The business has been using Causeway Tradex to manage e-invoicing for over 20 years.

After successfully onboarding their supply chain to Causeway Tradex, Morgan Sindall has strengthened supplier relationships ensuring a smooth adoption process and prompt payment.

Invoices are now received from suppliers in seconds rather than days later which ensures payment is made with no delay. Suppliers are also empowered to log into the Causeway Tradex portal to surface their own payment status. Since implementation, Morgan Sindall have benefitted from huge time savings; removing manual processes and the need for double entry, and are on a continuous journey to improve their processes through digitalisation.

Learn more about Morgan Sindall's journey with Causeway Tradex by watching the short video below.
Customer Information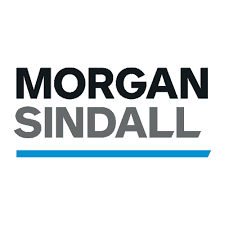 Customer Name: Morgan Sindall
Industry: Construction & Regeneration Group
Causeway Solution:
Causeway Tradex