Introduction
Robertson is one of the largest family-owned construction, infrastructure, and support services businesses in the UK.
The company has been using Causeway solutions for over a decade and has a large client base, with long-term workloads which they have secured through significant frameworks.
Working with high-quality private construction clients across the UK, it is vital that Roberson has a reliable and efficient estimating solution in place.
Here, Douglas Brown, Group Estimating Manager at Robertson, explains how Causeway Estimating has helped Robertson to:
Standardise their estimating approach
Improve accuracy throughout the estimating process
Customer Information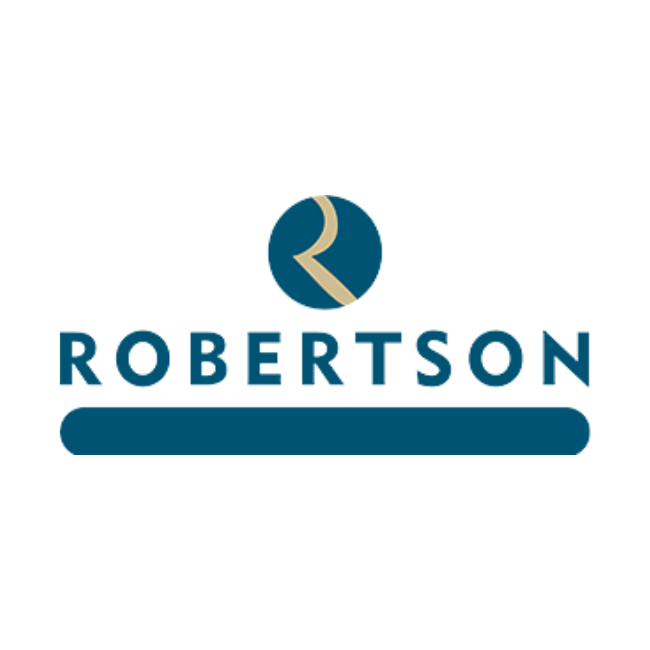 Customer Name: Robertson Group Limited
Industry: Construction, Infrastructure and Support Services
Causeway Solution:
Causeway Estimating
Streamlines their entire estimating process
Have been using Causeway for 10 years
---
The Challenge:
Unreliable Excel-based systems
Robertson has used Causeway Estimating to improve accuracy and reduce costs for over 10 years, benefitting from the efficiency of the solution to speed up the tender process.

Before working with Causeway, the main contractor worked mainly with spreadsheets, and since switching to Causeway Estimating, their way of working has changed forever.

Douglas said: "Rather than using Excel, where you're reliant on formulas, our team are much more confident in the accuracy that Causeway Estimating now provides."
The Solution
Hosted estimating with Causeway
A true multi-user system, Causeway Estimating simplifies and streamlines the standardisation of estimating data, presenting a corporate approach to the estimating and enquiries process. This means that Robertson can confidently compare and evaluate competitive bids from subcontractors and choose the right suppliers to reduce risk and increase profitability.
"Robertson is a longstanding Causeway Estimating user. We've used other solutions in the past, but we have found Causeway to be the most versatile. The solution gives our business an extra layer of comfort when it comes to eliminating and checking for errors", said Douglas.
As Causeway Estimating is a hosted solution it is accessible at any time, from anywhere, different teams at Robertson can collaborate easily across their offices in Scotland, the North of England and the Midlands, making data-sharing simple.

Douglas commented: "It's a great tool for our estimators and the rest of the pre-construction team too. The solution has no doubt helped us to adopt a common approach to how we estimate, which ensures that everyone involved - design managers, planners, and procurement - follow the same processes and procedures."
"The support function at Causeway has been excellent. In the rare occasion that we have had to raise an issue regarding Causeway Estimating, the team has always come back really quickly."
Douglas Brown
Group Estimating Manager
The Outcome:
Working smarter for our customers
When speaking about Causeway Estimating's biggest benefits, Douglas highlighted customer service and support: "The support function at Causeway has been excellent. In the rare occasion that we have had to raise an issue regarding Causeway Estimating, the team has always come back really quickly."
Listening to our customers helps our business to grow and flourish that is Causeway works very closely with its customers to truly understand the challenges they face.
With support from customers like Robertson providing valuable feedback, Causeway has been able to develop software that really impacts productivity.
"What we like about Causeway is that we do get input when it comes to developing the product. If we ever have any ideas, we feed them back to the team and often they are taken on board", said Douglas.
Are you interested in hearing how you can achieve the same results for your business? See how Causeway Estimating could make an instant difference to your business by booking a 30-minute demonstration here.