Watch this case study video to see how Smith & Byford has used Causeway Tradex to help better align their business goals for growth and a reduction in internal costs to drive profit.
For a solution that works in the background, Causeway Tradex has enabled Smith & Byford to reduce manual tasks internally and resources are better aligned to more value-added tasks.
Smith & Byford have also been able to improve their supplier relationships as a result of prompter payments.
Customer Information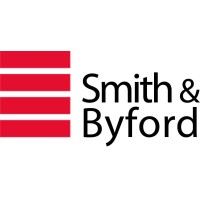 Customer Name: Smith & Byford
Industry: Gas Heating, Electrical and BMS solutions
Causeway Solution:
Causeway Tradex is a true e-invoicing solution designed to provide the construction sector better transactional information between buyers and suppliers.