Introduction
Bennie is a family business founded over 80 years ago. Now in the fourth generation of family management, the company employs over 100 people and is comprised of five companies operating in a variety of industries including construction, mineral extraction and processing, specialist soils, materials-handling equipment, and bespoke shoe manufacturing.
With multiple businesses and varying needs across the organisation, Bennie was facing a number of challenges, including:
Commercial vehicle tracking and management
Limited impact with existing estimating software
Ensuring prompt, on-time payment with partners
Managing on-site employee timesheets and performance
Customer Information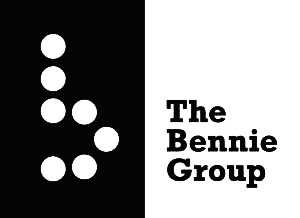 Customer Name: The Bennie Group
Industry: Construction, Material Handling Equipment and Footwear
Causeway Solution:
The Bennie Group has implemented a number of Causeway solutions to manage the needs of its various businesses, including estimating, e-invoicing, biometric labour management, and vehicle fleet management and tracking.
The Challenges
Originally, the focus was on tracking commercial vehicles. Bennie had no way of knowing where these vehicles were. Specifically within their materials handling service business, the company wanted to let their customers know how far away engineers were from their sites.
Bennie was also using estimating software that was proving to not satisfy the needs at an enterprise level. Not only was there an odd licensing requirement, but the team was facing challenges in dealing with a software provider who could actually understand the corporate server environment. They needed a more robust tool to improve efficiencies within their estimating teams.
As a family business, engaging with the purchasing teams at larger companies and ensuring prompt, on-time payment was proving to be a challenge as well due to the varying scales at which both Bennie and its partners operated. The company also dealt with having to post or email invoices, which both were unsustainable for scalability.
Finally, Bennie required a solution for workforce management. Primarily, the company wanted to get rid of paper timesheets in favour of a fingerprinting or biometric solution.
The Solution
Bennie utilises multiple Causeway products across its lines of business.
Telematic tracking for fleet management
Causeway Telematics allows Bennie to harness live location data for the advanced telematic tracking of vehicles and personnel to improve fleet management, safeguard workers, and protect valuable assets. Information provided by Telematics allows Bennie to ensure their fleet is deployed to maximum effect and to make informed decisions on fleet replacement and reallocation.
An Industry-leading Estimating Solution
Causeway's enterprise-level estimating solution was implemented to replace another solution that was failing to meet the needs of a rapidly-growing business. Causeway Estimating improves accuracy and reduces costs across the tender process, allowing Bennie to improve profitability.
A Robust, Cloud-based e-Invoicing Platform
Tradex is the UK construction industry's largest connected supply chain and e-invoicing network. With over 180,000 companies on the platform, many of Bennie's suppliers were already enrolled, and those who weren't, were onboarded quickly.
"Tradex enables us to invoice simply and easily with the knowledge that there is a defined technology process. Invoices are not lost; any queries are flagged automatically for resolution, and there is a complete audit trail."
said Matthew Ayres, Group Managing Director, Bennie
Tradex eliminates inefficiencies associated with manual data entry and reduces supplier payment queries and manual invoice statement reconciliations, improving invoice straight-through processing rates.
Advanced Biometric Labour Management Technology
The Causeway Donseed biometric labour management solution provides Bennie with the workforce data that they require in real time. With Donseed, the company is able to record accurate site attendance details, minimise exposure to health and safety risks, and establish cost controls.
"We wanted to be supported by a software vendor that embraced a more modern approach to software support and customer engagement. Causeway is not just a software provider—they've become a partner."
Matthew Ayres
Group Managing Director
The Outcome
By using multiple Causeway solutions, Bennie has been able to see many benefits to its lines of business.
Improved Productivity
With Causeway Estimating, Bennie has seen dramatic improvements in the efficiency and productivity of their estimating teams. Features such as multi-user access, secure data storage, and access to previous estimates make it easy to avoid repetitive tasks and to free up more time for value-add activities.
Stronger Partnerships
Leveraging the Tradex e-invoicing solution, Bennie's customers are able to process their invoices more quickly. Automated rules are in place to perform checks on invoices and avoid much of the manual work that was required to get invoices processed in the system. Bennie has seen that there has been great appeal to the suppliers regarding use of the platform, and the company is having more conversations than before with its supply chain. The centralised accounting system has also streamlined financial processes that were previously siloed.
Better Fleet Management
Telematics allows Bennie to manage their commercial vehicle fleet more effectively, allowing for reduced fuel and insurance costs, faster response times, and better customer service. Plus, the data captured allows Bennie—and its insurers—to ensure that all drivers are abiding by company policies and rules.
Increased Labour Cost Savings
Using Causeway's Donseed biometric labour management solution, Bennie is able to ensure that the data surrounding attendance on site is both accurate and secure. Donseed's reporting functionality gives Bennie deep insight into the data, allowing the company to make more informed decisions where needed and to be more proactive in their management of the workforce. In real-time, Bennie know who is on what site at what time.