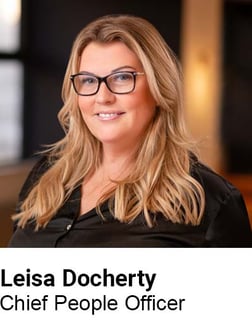 Construction technology provider Causeway Technologies has appointed Leisa Docherty as the business's new Chief People Officer.
As a member of the Board, Leisa will define and deliver the company's people strategy and continue to develop ways to make Causeway a great place to work.
Leisa brings extensive experience working across the people spectrum in growing technology businesses, including 6 years as Chief People Officer for the UK and Ireland at computer software company, Sage.
Phil Brown, Chief Executive at Causeway Technologies, said: "We are excited to welcome Leisa, with her wealth of experience, to our board.
"Leisa is passionate about the need to encourage diversity and attract more women to traditionally male-dominated sectors such as construction and technology, particularly in senior roles.
"She is also keen to build on Causeway's commitment to supporting the emotional wellbeing of our people and raising awareness of mental health issues, particularly those affecting workers in the construction industry."
Leisa said "I am thrilled to be joining the Causeway team and look forward to defining and implementing a people strategy which will enable the business to create a high performing culture."
Causeway is the UK's leading provider of software solutions to the construction industry and plays a key role across the phases of the built environment from design, bidding, trading and contracting through to operation and maintenance.
The company has supported various initiatives over the last few years focusing on mental health and wellbeing, including donating funds to community support services and campaigning to tackle the taboo around such issues in the building sector.

For further media information and interviews:
Liz Male, LMC – tel. 07778 778 361 / liz@lizmale.co.uk
Simon Ward, LMC – tel. 07396 060 272 / simon@lizmale.co.uk