Case Study: Causeway Alloy digitally transforms highways asset management for Blackburn with Darwen Council
Introduction
Causeway Alloy digitally transforms key services for Blackburn with Darwen Council Connected asset management technology helps drive efficient inspections and maintenance processes, keep the public safe and protect against insurance claims.

It is not often that installing new technology has such a dramatic impact. But when Blackburn with Darwen Council implemented connected asset management technology from Causeway, it saw the insurance claims it needed to defend from injuries and damage sustained on the highways drop from over £1 million a year at their peak to less than £30,000 a year. Yet, this was just one of the many benefits of a system that helps the council manage over 165,000 assets on a daily basis
Blackburn with Darwen is a borough and unitary authority area located in Lancashire. It consists of the large industrial town of Blackburn; the market town of Darwen and various surrounding villages. Working in collaboration with many other areas of the local authority, the council's highways team is responsible for maintaining and repairing roads and highways in the borough. It also helps with street cleaning and care (as well as street lighting) and public rights of way.
Customer Information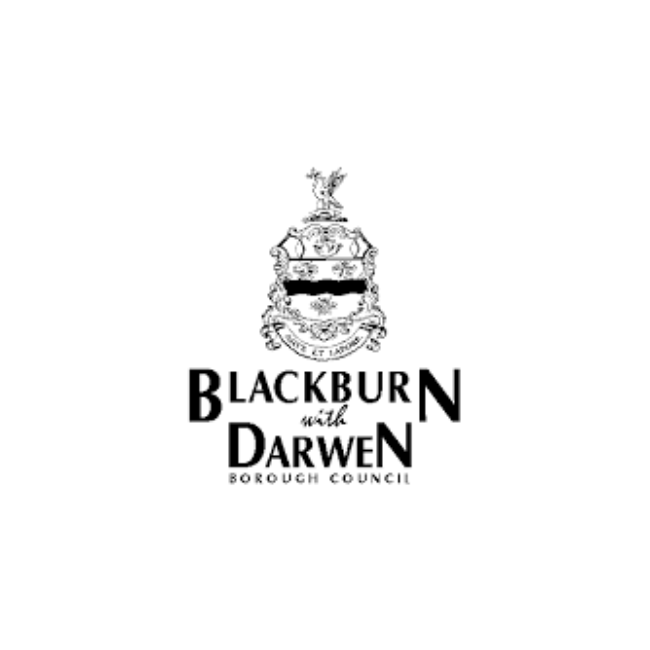 Customer Name: Blackburn with Darwen
Industry: Governing body of protected sites
Causeway Solution:
Causeway Alloy
97%
Reduction in the councils insurance claim bill - from over £1 million in 2001 to just £28,000 in 2021
Increased efficiency with seamless daily reporting
---
The Challenge:
Visualising extensive maintenance data in real time
For some time, Blackburn with Darwen had been looking to add more detail and tangible numbers to its reporting on highways maintenance as part of a concerted focus on taking its service levels to new heights. It wanted a step up on its existing systems. Over time, the council focused on building a more robust inspection procedure based on gathering in-depth data and collecting tangible evidence.

In line with this, the council increasingly saw the benefit of adding mobile working functionality to its existing capability, so it built an app in-house that helped to connect the front-end inspection and field working activities with the back-end office and administration tasks. This was a valuable pre-cursor to transitioning to a newer solution, making the migration process for the council even easier and seamless.

Another key focus area was inspections. Blackburn with Darwen needed to ensure it had all the relevant systems, processes and procedures in place to inspect and then repair the roads on time. It also needed to collect the right evidence to prove that if someone did fall or trip and injure themselves on the network, it had not been negligent and was therefore not liable.
The Solution
Cloud-first mobile asset management software
To support this ongoing drive for operational and service excellence, Blackburn with Darwen realised it needed a new integrated, cloud-first, mobile-enabled solution that would help it manage assets across every service area: from highways to street lighting and everything in between. This led the council to go out to market to look for new asset management software. After a detailed review and tender process, it chose the Causeway Alloy connected asset management solution.

As Dwayne Lowe CEng FCIHT, Head of Highways, Transportand Network, Blackburn with Darwen Council, explains:

"Causeway Alloy was the obvious and intuitive choice for us from the word go. Its ease of integration was key. We could quickly bring in existing records we had around inspections and defects, including pictures of the assets and relevant GPS coordinates. And the capability of Causeway Alloy to offer open APIs at the back end made it easy for us to connect it to other systems."

"The fact that Causeway Alloy is a web application was a further compelling benefit," added Lowe, "because we are no longer reliant on our IT team to carry installs and updates. Causeway Alloy's cloud functionality takes a further huge headache away from us. Historically, it was difficult for our IT team to do all the regular patching required. Now we no longer need to worry about all that."

Another major benefit of Causeway Alloy for the council was that it was a configurable system, enabling the highways department to add its own data in without needing to commission and pay for developer days. When the council discovered that the Causeway Alloy API was based on open API, which the team was familiar with, it was clear that it was the right product for the council and Blackburn and Darwen chose to implement it.

Once the implementation process was complete, the council was quick to start making positive use of the Causeway Alloy solution. Causeway provided training to key users at the council, which helped Blackburn and Darwen get up and running quickly with the new software.

Today, the council is using Causeway Alloy to hold all its asset information including details of inspections, defects and repair jobs. Each street on the network has now been risk assessed using Causeway Alloy, according to its features and to inform the frequency of inspection required and this is recorded on the asset.
"Causeway Alloy has already helped us better manage our physical assets and resources across Blackburn with Darwen Council, and as we continue to find new areas in which it can be applied, the future does indeed look bright."
Dwayne Lowe CEng FCIHT
Head of Highways, Transportand Network
The Outcome:
A precise user interface allows users to interpret assets and related data quickly and efficiently.
Blackburn with Darwen has gained some significant benefits since implementing Causeway Alloy. At a high level, Causeway Alloy provides complete control for the highways department's management team, directly from the office. They don't need to go out. They can see everything that is going on within one system and control it all from Causeway Alloy at the touch of a button. It streamlines workflows.

The council uses a workflow that triggers at the end of every day and effectively provides details of all the repair gangs' work over the past 24 hours, creating 'before and after' pictures and emailing a report to the supervisor. That will enable the team's management to monitor the quality of all the inspection and repair work done in the previous day without even leaving the office.

Critically, Causeway Alloy gives the leadership team all the facts they need at their fingertips. That is powerful, especially in cases where perceptions differ. It enables the council to be data led rather than driven by gut feeling.
At a more granular level, the solution has delivered a range of more unexpected benefits. As already referenced, with the help of Causeway Alloy, the council's insurance claim bill went down from over £1 million in 2001 to just £28,000 in 2021. And it is not just about defending those claims, it is also about keeping a safe highways network resulting in few claims and taking a proactive rather than a defensive approach.
Causeway Alloy open API provided the council with another key benefit, enabling it to connect a range of external systems to Causeway Alloy and make use of the data generated. The council has, for example connected Microsoft Power BI to Causeway Alloy which has provided easy-to-visualise information, enabling inspection teams to see immediately how they are performing, and what their priority jobs are.
That was a step up for Blackburn with Darwen, whose previous systems did not use open APIs but instead stored procedures. This meant that the council was reliant on significant levels of help from its own IT and development teams to bring in information from different systems. Information once received was therefore often out of date – and benefits difficult to attain.
Another key benefit is the flexibility within Causeway Alloy allowing users to build multiple different workflows including for blacksmith jobs, for example. Such jobs are logged on Causeway Alloy, go through multiple teams and deliver email notifications to speed processes up.
Causeway Alloy also delivers all this information directly to decision-makers within the council to inform their end decision. If you only have that information at arms' length, it stifles creativity. If you have a great idea, you need to see that you can operationalise it quickly and cost-efficiently and you need to rapidly demonstrate benefits and implement improvements. Causeway Alloy enables users to do all this.
Are you interested in hearing how you can achieve the same results for your business? See how Causeway Alloy could make an instant difference to your business by booking a 30-minute demonstration here.