Introduction
For some time, the highways department within Borough of Poole Council (BCP) was looking for a way of driving efficiencies across its inspection and maintenance programmes. Previously, its approach had been largely manual.
Inspectors and maintenance teams would have to visit the office in the morning to receive instructions for the day's work and then return again in the evening to develop reports, print them out and leave them in the appropriate in-tray. It was an approach that was time-consuming, error-prone and not fully transparent.
Working with Causeway BCP has been able to increase efficiency and drive productivity. You can learn more about BCP's journey with Causeway Alloy below.
Customer Information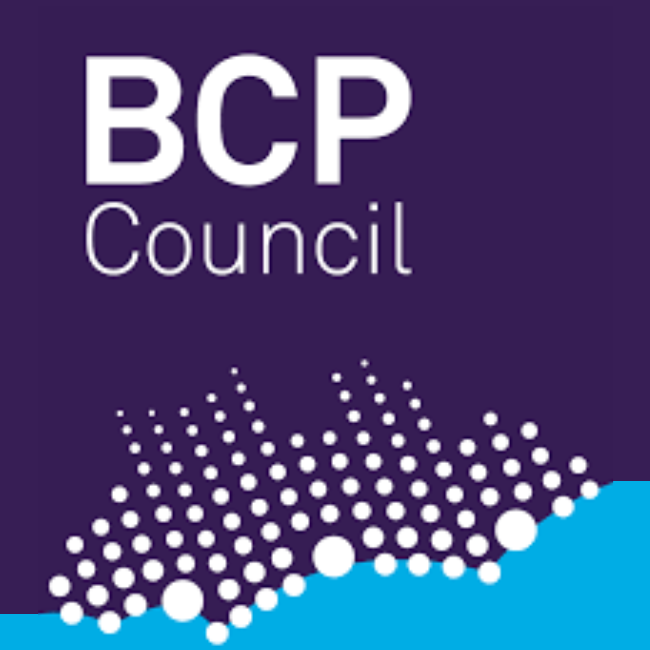 Customer Name: Borough of Poole Council
Industry: Local Authority
Causeway Solution:
Causeway Alloy
The Challenge:
Driving efficiency and productivity
The council started the process of looking for an alternative – and after an in-depth evaluation process, decided to implement the connected asset management software solution, Causeway Alloy.
"We were looking for an approach that would drive efficiencies across our whole highways inspection and maintenance processes but that would also enable us to expand the approach over time to tackle other areas of infrastructure asset management such as street lighting, and managing trees and green spaces," said Simon Legg, Street Scene Operations Manager. "Causeways Alloy software fitted the bill perfectly in all these respects.
The Solution
Supporting wise working
Causeway Alloy is flexible in terms of workflow and configuration, and this is based on industry best practice. "Rather than us having to build our approach round Causeway Alloy, we could use the solution to suit our chosen approach," explained Legg. "Causeway listened closely to our requirements and was very understanding of our needs. Rather than telling us: 'if you want to raise a job, this is how you do it', they were extremely helpful in demonstrating how we could use the system to drive workflow efficiencies, and define and configure our assets to get the most value from our working processes."

With the decision to opt for Causeway Alloy now taken and the software up and running, highways inspectors and maintenance teams, once from the Borough of Poole, but now with the newly formed Bournemouth, Christchurch and Poole Council, are actively running the Causeway Alloy software on their tablets. Christchurch areas teams are doing the same now too, with those in the Bournemouth area likely to follow in due course. Inspection jobs can be uploaded automatically onto their devices together with photographic images of the defects and location maps. The teams then visit the site, quickly identify and assess the issue using Causeway Alloy, fix it, take a picture of the work they have done and then close the job, all without needing to use paper or visit the office.
"Critically, it allows our engineering and maintenance teams to work remotely and with greater levels of efficiency and productivity."
Simon Legg
Street Scene Operations Manager
The Outcome:
Cost and time efficient reporting and repair processes
The newly-formed unitary local authority has already achieved a raft of benefits from using Causeway Alloy. The new approach has brought end-to-end transparency across the inspection and maintenance process.
The highways departments in Poole and Christchurch now know exactly what progress has been achieved on specific jobs. Everything is ordered and fully documented, and with no paper used, there is little to no chance that documents will get lost. Who has worked on which document and what changes have been made is all recorded, and therefore the chances of errors creeping into the overall process are significantly reduced.
Legg states: "We were especially impressed with the flexibility it offered us. As it is cloud-based and runs as-a-service, we don't have to worry about infrastructure and IT service costs, or the time and resource needed to run and manage the system on-site. At the same time, however, we can link all our data into it in order to achieve greater insight across our asset types. Critically too, it allows our engineering and maintenance teams to work remotely and with greater levels of efficiency and productivity."
Moving forwards, there are a wide range of other benefits that the unitary local authority is looking to tap into. It already stores significant volumes of highways data, saved in Causeways Asset Management software solution, previously the main tool used by the Borough of Poole Council for highways inspection and maintenance.
The Poole team plans to clean this data and then transfer and load it over time into Causeway Alloy. That in turn will allow the authority to start using Causeway Alloy for more strategic decision-making. The more data at Causeway Alloy's disposal, the easier it will be to plan future programme of work, and to see where there are clusters of issues that need to be addressed or an evident need for funding and investment, for example.
Causeway Alloy also allows users to visualise their data much more clearly, empowering them to get the most from their assets and make better informed decisions. Over the long term, the authority plans to integrate Causeway Alloy with an internal customer relationship management (CRM) system. This will allow it to make the jobs it is raising and the highway defects it is identifying using Causeway Alloy fully visible on a public-facing website, further driving the transparency of the process.
Are you interested in hearing how you can achieve the same results for your business? See how Causeway Alloy could make an instant difference to your business by booking a 30-minute demonstration here.