Introduction
Opened in 1994, the Channel Tunnel is one of the world's most impressive feats of construction.
At 50km long, it links the United Kingdom with France, with 38km stretching under the sea.
Infrastructure of this breadth demands an efficient inspection campaign.
In 2019, the Channel Tunnel carried:
11 million passengers
2,144 freight trains
6 million trucks transported on shuttles
6 million cars on the shuttles
1 million express courier parcels delivered
You could imagine the problems that delays would cause. The tunnel needs to be available 24 hours a day, 365 days a year and traffic flow cannot stop without significant consequences. It's the biggest challenge to maintenance work. There needs to be an effective follow-up of the inspection campaigns in place.
In this case study, you will see:
Inspection campaigns: productivity and reliability factors
Before Causeway Ermeo: stunted vision and tedious work that impacted effectiveness
With Causeway Ermeo: optimised inspection campaign monitoring that improved maintenance jobs
The benefits of digitising your inspection campaigns
Customer Information

Customer Name: Eurotunnel
Industry: Rail Transport
Causeway Solution:
Causeway Ermeo is a mobile workforce management solution designed to simplify and standardise operational processes through mobile technology.
1. Inspection campaigns: productivity and reliability factors
Eurotunnel carries out regular inspection campaigns to ensure that equipment is running smoothly.
These campaigns are crucial. It's how Eurotunnel ensure that corrective and preventative maintenance has carried out to the correct standard. They also allow for regular monitoring into the evolution of the equipment's state.
A decline in equipment performance would impact productivity, and that cannot happen at Eurotunnel. Anticipating unforeseen events like breakdowns and other problems is vital, which occurs when you follow-up jobs correctly.
Good monitoring helps to prevent equipment failure and reduces the risk to engineers.
2. Before Causeway Ermeo: stunted vision and tedious work that impacted effectiveness
Before Causeway Ermeo, Eurotunnel tracked its inspection campaigns on spreadsheets, giving a complete overview of progress. It made it almost impossible to know if maintenance works were carried out correctly.
Technicians and engineers wasted time on tedious tasks. Before starting a job, they found the spreadsheet and printed the relevant tabs. Once in the field, they entered the data manually and made comments in a notebook. Pictures were taken on phones and uploaded in an unstructured way.
Once back in the office, they rekeyed the data into spreadsheets and matched comments and pictures with jobs. They then sent the file to management to combine the spreadsheets into one document to extract, analyse and verify the progress of inspection campaigns.
It meant that everyone from the site to the office had wasted time on low value-add tasks, with the outcome being an unreliable overview of the works carried out.
Eurotunnel needed a digital solution to make inspection and maintenance work simple, efficient, and effective
3. With Causeway Ermeo: optimised inspection campaigns and more effective maintenance with digital mobile forms
Causeway Ermeo has given Eurotunnel a 360° view of the progress of its inspection campaigns.
With the Causeway Ermeo mobile application, the technicians and engineers can see every job that management has planned for them. They open the task to surface a form that relays which data must be collected and the equipment that must be inspected. It's easy to access the maintenance history with the relevant pictures and notes, which aids inspection campaigns.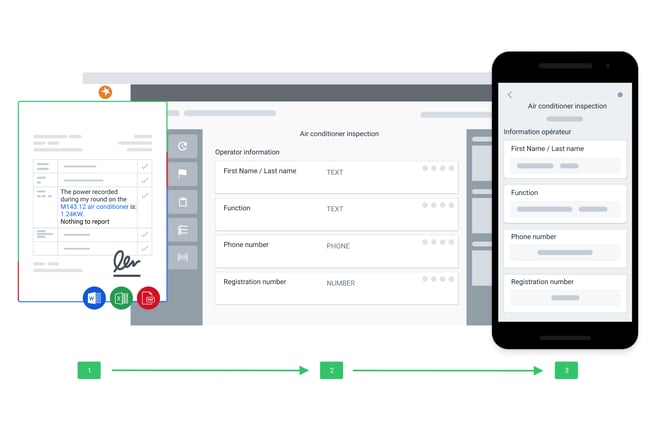 Once the job is done, a report is automatically created and sent to management.
Every detail of the inspection is stored in a central database.
It is then processed, analysed and summarised on an easy-to-understand dashboard.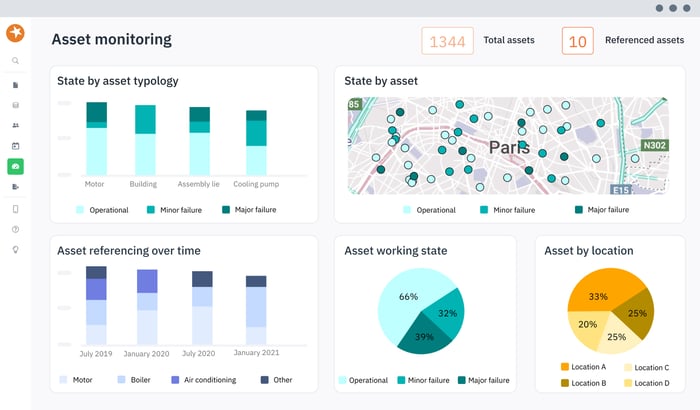 This 360° view of inspection campaign progress lets Eurotunnel predict when defects may happen and improve the quality of maintenance works. The whole process is easy, reliable and very fast.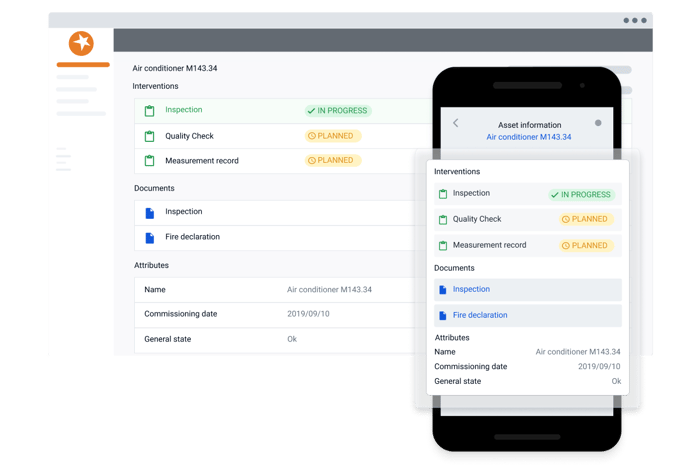 4. The benefits of digitising your inspection campaigns
If you have not made the most of your data, the monitoring of inspection campaigns can be long and tedious, with unreliable results.
Causeway Ermeo can change this into an effective process that produces lots of benefits:
a 360° view of inspection campaigns
real-time tracking of maintenance jobs
simple communication and enhanced collaboration between the site and office
removal of rekeying and the related human errors
increase in productivity, reliability, and safety
cost savings
an end to low-value, time-wasting tasks
an easy to use platform