Hy-Tex Limited (UK) has partnered with Causeway SpecifiedBy to strengthen their sales and marketing efforts. Hy-Tex Limited (UK), a well-established family-owned business specialising in technical and biodegradable textiles, has joined forces with Causeway SpecifiedBy, a leading platform catering to architects, specifiers, and construction professionals.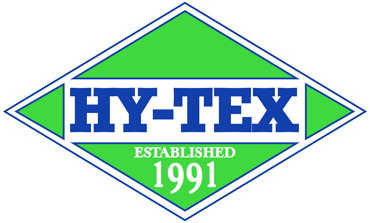 Since 1991, Hy-Tex (UK) Limited has earned a solid reputation for its expertise in technical and biodegradable textiles. Known for delivering first-class products at competitive prices, they have also become synonymous with exceptional customer service and a profound understanding of materials and their applications.
While Hy-Tex Limited (UK) had been aware of Causeway SpecifiedBy for some time and maintained a free profile listing on the platform, the real turning point came when a Causeway SpecifiedBy sales representative reached out. This representative laid out the remarkable benefits of a paid subscription, including access to CPD (Continuing Professional Development) opportunities and valuable insights, such as the 'named leads' of architects and specifiers available when they view their product and profile. These offerings caught Hy-Tex's attention and prompted their partnership.
Currently, Hy-Tex Limited (UK) is actively exploring the leads and insights provided by Causeway SpecifiedBy, with plans to showcase their CPD courses on the platform in the near future. While specific milestones have yet to be reached, early indicators are promising. People are showing significant interest in Hy-Tex's products listed on Causeway SpecifiedBy, affirming that their offerings are resonating with a broader audience of architects and specifiers.
In response to this partnership, ­­­­Ryan Markham from Hy-Tex shared, "Causeway SpecifiedBy not only complements our sales and marketing strategy for Hy-Tex Limited (UK) but also provides us with invaluable analytical data for tracking leads and expanding our customer base. We have not encountered this level of insights on any other platform we use."
Causeway SpecifiedBy also expressed their enthusiasm, stating, "We are delighted to welcome Hy-Tex Limited (UK) to the Causeway SpecifiedBy community. Our platform offers extensive opportunities for businesses like Hy-Tex to reach a wider audience and gain crucial insights into potential leads."
The collaboration between Hy-Tex Limited (UK) and Causeway SpecifiedBy is poised to bring about exciting growth opportunities. We eagerly anticipate following their journey in the construction and architectural industries, so stay tuned for more updates.
To find out more about how Causeway SpecifiedBy can help you generate quality specification leads and make your product information more accessible, book a call with our team today.