Powerful digital forms to improve the productivity and profitability of your operations
A cloud-based solution designed for construction.
Causeway Ermeo is a mobile workforce management solution that connects site and office-based teams through powerful digital workflows. Built on mobile-first principles, with Causeway Ermeo you can effortlessly build and structure your own forms and field-based processes, then access and manage them through the mobile app, which is available on both iOS and Android devices.
From paper document to digital workflow
You can transform any paper-based process into a fully customisable mobile form with Causeway Ermeo.
Interactive Mobile Forms
Transform paper-based processes into interactive and fully customisable forms.
"No Code" Editing Studio
Create your forms without code via the intuitive interface with preconfigured form fields.
Pre-Populated Data
Automatically pre-fill your form fields with the latest data as well as historic information.
Custom Reporting
Send personalised reports following completed forms and view your real-time data.
API Integrations
Integrate with external data sources - bringing all key data into one central cloud solution.
See how Causeway Ermeo can digitise your forms
Transform your manual and paper-based processes into interactive and fully customisable forms check out our library to get started and see how flexible Causeway Ermeo is.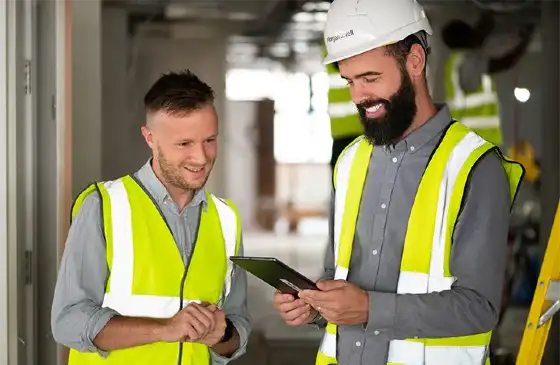 A solution with multiple use cases for all types of activity
It doesn't matter how specific or complex the form; the editing studio makes it easy for you to quickly transform a paper document
With Causeway Ermeo you can digitise any paper-based process including mobile job tasks, asset inspections, work orders, H&S forms and site diaries to:
Increase operational efficiency by 20% on average

Reduce job revisits by 70% on average

Automate reporting and standardise data collection in real-time

Improve transparency, collaboration and project compliance

Reduce carbon footprint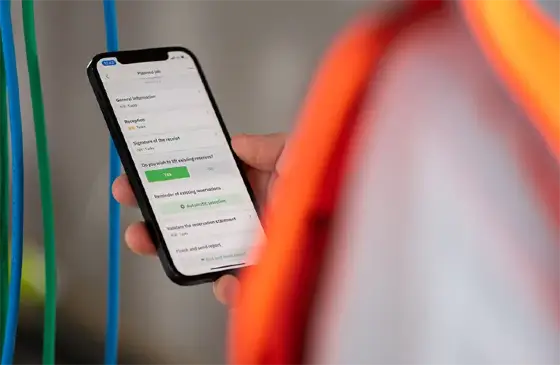 Access your mobile forms on the move
Create and share your interactive and dynamic mobile forms in the field and on site
The forms can be used on the move, in online or offline modes - guiding your workforce through each stage of the process ensuring that they perform the right tasks at the right time – improving data capture and compliance.
The data collected via your forms is then automatically sent from the mobile app in the field or on site, into the cloud, and onto the platform, creating real-time information flows and giving you full visibility of your data.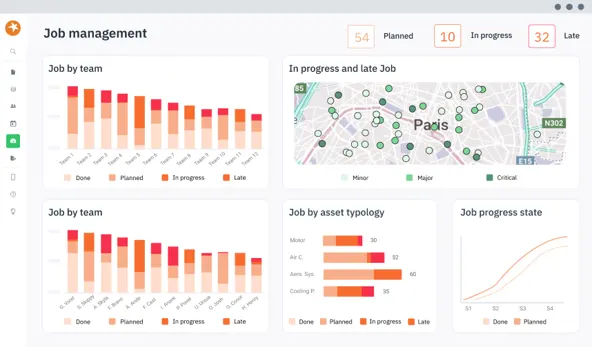 Integrate with your software
The Causeway Ermeo solution adds value to the data collected in the field or on site by updating existing business software. With its API integration, the solution interfaces with your IT ecosystem.
Simplify, standardise and digitise your field procedures and documents
Easily synchronise the data collected through APIs with your software