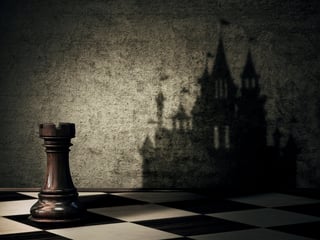 A recent survey in the USA showed that 52% of construction contractors are still using manual methods of take-off and estimating, many of them relying on old-fashioned pen and paper. Experience shows that the situation in the UK is very similar.
Interestingly, the majority of contractors are aware that there are software alternatives to these time-wasteful manual methods. Most will also be aware that introducing IT to the bidding process has the potential to save time, improve accuracy and reduce financial risk.
So what is it that is putting them off? we would suggest that there are a number of factors contributing to this, including:
Familiarity
Concerns that it 'might not work'.
Capital outlay.
Perception of disruption while a new system is being implemented.
Time required to learn a new system.
Scalbility
Losing information that is already in the business
1 - Familiarity
There is no question that continuing to do things the way you've always done them, especially if they work (eventually), is more comfortable and less threatening. The same was true when people moved from typewriters to word processing.
However, staying in your comfort zone not only has the potential to reduce your competitiveness, it also increases your risk of getting it wrong. For example, if your pricing methods are inaccurate things could go one way or the other. An over-priced bid gives a clear advantage to your competitors. An under-priced bid may win you the work but you could end up working with unsustainable margins.
Consequently, an estimating system that improves the accuracy of estimates makes a significant contribution to the overall future profitability business and its chances of survival in an increasingly competitive market.
2 - Concerns that it 'might not work'
There will always be an element of doubt around something that is unfamiliar, and it is certainly true that the various estimating software packages on the market vary considerably in terms of meeting their users' needs.
In this respect, it makes sense to research the market thoroughly, evaluate the track record of potential suppliers and find out which other contractors are using the software you may be considering.
Also, make sure the potential supplier is prepared to work with you to ensure the system will be implemented in a way that suits your business requirements.
"Apart from the obvious quality & suitability of the product, the key deciding factors for choosing Causeway were the local back-up & the fantastic personnel from Causeway."
David Cronin - Commercial Director
Select Partitions
3 - Capital outlay
Alongside concerns of how well an estimating software package may perform is often the thought that it may not deliver value for money – often linked to an inflated perception of how much such a system will cost.
To address these concerns, the software provider should be able to work with you to develop a business case based on a realistic payback period. They should also be able to demonstrate the return on investment that has been delivered for other contractors.
"Causeway Estimating has had a direct bearing on an increase in our turnover and win rate. It has enabled me to double my workload and has helped increase our margins by up to 5%. The system pretty much paid for itself instantaneously."
Senior Estimator
Cheesmur Building Contractors
4 - Perception of disruption
Clearly making a switch from one system to another is going to result in some disruption. The important thing is to ensure that this disruption is minimised through a carefully planned implementation strategy. Again, the software provider should be able to help devise an implementation programme tailored for your company.
5 - Time for training
Linked to concerns around disruption is a perception that the software will be difficult to use and will require a great deal of training. Whilst this is certainly true of some software packages on the market, there are others that are very easy to use and only require minimal training.
Researching the options and finding out what other contractors say will help to identify a package that will have you up and running as quickly as possible.
6 - Scalability
While it is reasonably straightforward to assess current needs for a new estimating system, predicting the future is less certain. Choosing a scalable system that can be extended as your business grows, at a rate that suits your business priorities, ensures the system is 'future proofed' and will continue to meet your needs.
7 - Losing information that is already in the business
Where paper-based methods still prevail there will certainly be a transition period with both processes running alongside each other. However, many contractors using manual methods will be entering their data into spreadsheets, so it is important to choose an estimating package that allows dynamic linking to spreadsheets.
In this way, you are able to easily continue using key information, such as historical estimate data, within your new system.
Time to start reaping the benefits
Once the decision has been taken to modernise to a software-based estimating process, and the right supplier has been identified, your business can look forward to significant benefits, including the following:
Faster, automated take-off of quantities.
Ability to respond to enquiries more quickly.
Faster turnaround so you can bid for more projects.
Easy access to key information, including historical estimate data.
More time for value engineering and tender adjudication.
Quicker, streamlined management of sub-contractor enquiries.
Easier assessment of the impact of design changes.
Access to customisable material libraries.
Clearer visibility of net cost and value.
To find out more about Causeway's automated measurement and estimating solutions - contact marketing@causeway.com