Introduction
Telford & Wrekin's highways network is the single most valuable asset that the Council owns, valued at just over £1.3bn. As such it is vital that the network is resilient and able to cope with the future pressures that it is likely to be placed under, particularly as the Borough continues to grow. As a New Town, Telford was designed for the car and has a high capacity road network which means currently there is relatively little congestion in the area, in itself an attractive incentive for encouraging business investment.

Driven by the need to optimise its valuable highways infrastructure assets, the council has been using the Causeway Horizons visualised asset management system from technology company, Causeway, to provide organisation-wide access to essential highways data, informing decision making and forward planning. Telford & Wrekin took the decision to implement Causeway Horizons when it reached the end of its contract with its previous system and decided not to renew. Prior to the implementation of the Causeway solution, the council had tended to use a "worst first" approach to highways asset maintenance. And while this approach enabled it to pinpoint areas of network deterioration, the council was nevertheless struggling to understand the reasons why, or what the long-term prognosis might be.
Customer Information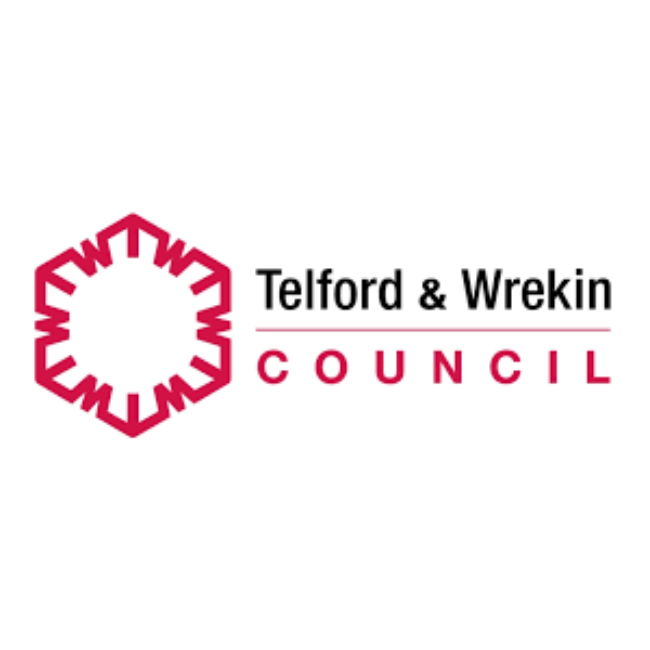 Customer Name: Telford & Wrekin
Industry: Unitary authority
Causeway Solution:
Causeway Horizons
Analysing data more flexibly
Achieving asset management best practice
---
The Challenge:
Reduce energy costs and carbon emissions
Gareth Pegg, Highway Asset Management & Capital Programme Team Leader, summarised the challenge "Our existing system had limited functionality and was quite restricted in what it could do, so we decided not to extend the contract. When we assessed Causeway Horizons, we quickly saw its potential to help deliver a more holistic approach to asset management in line with the Department for Transport's (DfT) emerging standards. Moreover, we clearly saw the opportunity to bring together a wide range of highways management data sets to inform strategic decision-making and to generate lifecycle planning scenarios that help us optimise highways maintenance and maximise the funding we receive from government to deliver it."
The Solution
Strategic highways asset management
Further to this, the use of Causeway Horizons has identified a funding shortfall for the highways department and allowed the team to bid for more money going forward.
The best practice approach to asset management that Causeway Horizons supports also positions the council strongly to rapidly move up the bands within the Government's Incentive Fund, (which allocates different levels of financial support to authorities depending on their ability to demonstrate high levels of asset management efficiency). The use of Causeways Horizons and complementary consultancy was instrumental in enabling Telford & Wrekin to move from being a Band One authority to a Band Two one. The new holistic approach to asset management that Causeway Horizons supports will be even more important in moving them from Band Two to Band Three over time.
As Sukalpa Biswas, senior consultant, Infrastructure Asset Management, Causeway points out: "Using Causeway Horizons enables the council to manage the data they gather more effectively, analyse lifecycle costings and whole life modelling and develop a longer-term approach. So, it really ticks a lot of boxes that are fundamental to the Incentive Fund."
The Outcome:
Optimised asset management processes
One of the other key capabilities that Causeway Horizons delivers is the ability to draw on multiple different data sets beyond simply survey data. The council can start to leverage other economic, environmental and social data sources to further inform the planning process. They can bring in information like accident data and SCRIM survey data, for example. And in line with that, they have tapped into additional consultancy from Causeway over a period of around a year to update their skid resistance policy.
This has provided the council with a targeted list of safety issues for investigation. By enabling them to combine information on accident history with SCRIM data on skidding resistance, the approach allowed the council to hone down a list of around 100 sites that may possibly be a cause for concern to just 17 where safety is a particularly urgent issue.
In addition to this, the council is also increasingly using the visualisation capability of Causeway Horizons to educate council members on asset management. Previously, most members have bought in to the 'worst first' approach to maintenance. The highways department sought to educate them away from that viewpoint, however, by using the lifecycle planning element of Causeway Causeway Horizons to show them how the network could potentially deteriorate over time and how different strategies and different funding options could impact it in various ways in the future. As Tim Evans, senior asset management engineer, Telford & Wrekin Council puts it: "it's a great tool to educate our members on how we do things, or how should be doing things, moving forwards."
Over and above the direct benefits that the council has achieved from working with the Causeway Horizons software, Telford & Wrekin is also reaping the rewards of being able to make use of Causeway high-quality infrastructure asset management (IAM) consultancy which has been key in enabling them to leverage the more complex analytical capabilities of the visualised asset management software.
IAM consultancy support has been key in establishing best practice approaches to asset management, gleaned in part from lessons learned from previous experience. It has also been instrumental in helping the council choose sites for treatment or potential treatment going forward and critically too in helping to rewrite the council's skid resistance policy.
As the council reviews the successes it has achieved so far with Causeway Horizons and looks ahead to further successes in the future, it is clear that the solution has proved to be a great learning tool both for the highways department and the council more generally.
Tim Evans Senior Asset Management Engineer, stated: "Causeway Horizons has helped the highways team move from a 'worst first' methodology to a much more strategic approach to asset management. It has enabled us to visualise to the public, our members and ourselves exactly where the problem points are on the network. Moreover, it has made us question decisions we have made in the past and it is enabling us to spend our money more strategically, using the data we have available."
Are you interested in hearing how you can achieve the same results for your business? See how Causeway Horizons could make an instant difference to your business by booking a 30-minute demonstration here.