Introduction
Townsville City Council (TCC), one of the largest local government authorities in Queensland, is responsible for managing and maintaining one of the largest roads networks in Australia. TCC regularly commissions civil engineering consultancy, Pavement Management Services (PMS) to conduct road condition surveys and sophisticated laser scans of the road surface.

Together, these have provided TCC with an accurate picture of its road assets. However, to better manage public scrutiny and enhance its overall asset management approach, TCC also needed to make more proactive use of detailed data that had been collected.

To do this, the council began looking for a versatile asset management software solution that would allow it to carry out enhanced pavement modelling; put strategic works programmes in place that take account of shifting budgets, and ultimately ensure better allocation of available funds to ongoing road maintenance plans. Its existing system could not meet these requirements. It had no way of achieving clear and transparent analysis of its whole data set. Often, it needed to use summarised data to calculate road conditions – and therefore struggled to obtain an in-depth and accurate insight into the state of its pavement assets.
Customer Information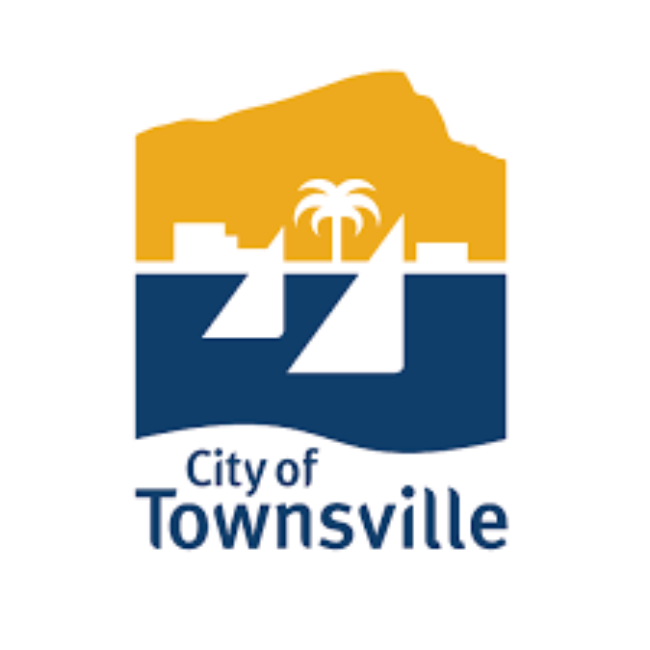 Customer Name: Townsville City Council
Industry: Local authority group
Causeway Solution:
Causeway Horizons
Analysing data more flexibly
Achieving asset management best practice
---
The Challenge:
Reduce energy costs and carbon emissions
To rectify this, PMS recommended the council used Causeways visualised asset management software solution, Causeway Horizons, now integrated into the PMS technology suite, and rebranded as part of the consultancy's offering to existing and prospective customers across Australia, following its recent partnership agreement with Causeway.
There main challenges:
High level of public scrutiny of road network


Difficult to supply all the different stakeholders, both technical and non-technical, with data that they could clearly visualise and understand


Data is not readily available for decision-making


Difficulty with ongoing configuration of the model to local conditions


Rich data sets that were collected were summarised to calculate road conditions which did not therefore reflect the true picture of condition
TCC is now using PARMMS to develop a detailed future works programme, including in-depth maintenance and treatment plans. The goal is to meet prescribed levels of service around road quality while maintaining tight control of funding. In line with this, TCC is now using PARMMS to create a capital works programme, that enables it to understand how much it needs to spend every year for ten years to maintain the network to the required standard.
The Solution
Strategic highways asset management
Thanks to PARMMS, TCC can visualise, explore and analyse all its data in a single platform. By using PARMMS' Analysis module, the council can quickly and efficiently run different investment scenarios and make the case either for increased investment or to protect existing budgets.
This, in turn, allows TCC to start to optimise its approach to asset management. Different ways of allocating spend will of course result in different results. With the help of PARMMS however, TCC can try out different scenarios to evaluate the optimum approach to capital spend. That could either mean saving money on a treatment and maintenance programme over a given period while still delivering a consistent level of service, or, alternatively, improving the level of service delivered to the community while maintaining spend at a consistent level.
The Outcome:
Optimised asset management processes
Looking to the future, PARMMS can further enhance its approach to asset optimisation by carrying out an ongoing review of the data it holds and calibrating itself accordingly. In other words, it can improve its overall capability as more data comes into the system.
Top benefits:
Improves decision-making by utilising all available data rather than section averages


Drives better communication and collaboration across stakeholders


Improves models through automated calibration. As more asset data is brought into the system, the overall results achieved become increasingly accurate


Delivers 'explore' and 'analysis' capability within a single platform. This means that engineers can use the data to create complex models but also share it quickly and easily with technical and non-technical stakeholders


Models are optimised giving the council long-term, strategic financial benefits


Supports dynamic segmentation of data through the modelling process, enabling the council to utilise the rich dataset collected and achieve more accurate results


Easy and intuitive for all technical and non-technical stakeholders to use.
PMS and Causeway have already used PARMMS to set up deterioration curves showing how pavement changes condition over time. As PARMMS gathers more data, it will be able to create a more informed localised deterioration curve, capable of providing invaluable insight to council decision-makers as they prepare their future asset maintenance plans.
PARMMS can be used to drill down into the data and analyse specific sections of road. Data processing within PARMMS supports dynamic segmentation and treatment selection for each 10-metre section. That in turn gives TCC reassurance that it has access to data that has significantly greater accuracy than it would otherwise have. Moreover, imagery and videos of the road network have been loaded within PARMMS, thereby reducing the need for field validation and saving the council time and money as a result.
Being able to explore and analyse the data in the same asset management platform is a major advantage for the council. The ability to manage multiple sets of data easily and simply within a single system helps TCC to reach well-informed decisions about its pavement assets much more quickly. Engineers can use the Analysis module to create complex data-driven models of future asset management scenarios.
Critically too, the Explorer module allows councils to share that information with key stakeholders including other internal departments, partners and the public to explain what is going on and build buy-in across all parties. In this respect, the ability of PARMMS to make even the most complex engineering data easy to consume for all stakeholders is key.
Added to this, PARMMS is intuitive to use. Its simple IT interface means adoption rates across organisations like TCC are likely to remain consistently high over time. The fact that PARMMS is cloud-based makes stakeholder collaboration still easier and helps cut IT maintenance costs.
Are you interested in hearing how you can achieve the same results for your business? See how Causeway Horizons could make an instant difference to your business by booking a 30-minute demonstration here.