CIVWAY is a fast-growing civils and highways consultancy in the private and public space.


The consultancy added Causeway's drainage design tools to their solution to diversify their services and expand into the residential sector.


The low cost of Causeway Flow enabled them to grow without high financial risk.


The consultancy now have a complete design offering and have confidence that they can build the best design right from the early stages.


Introduction
Civway, founded in 2014, is a fast-growing civils and highways consultancy in the private and public space.
In early 2020, Civway started to explore new revenue streams to support its growth. Yet, when the pandemic hit, the business had to adapt.
Here is the story of how Civway turned a tough situation into an opportunity for growth. We spoke to founder Adam Richardson about how Civway achieved this success and how Causeway's Professional Design Suite (PDS) with Flow played a crucial role.
Customer Information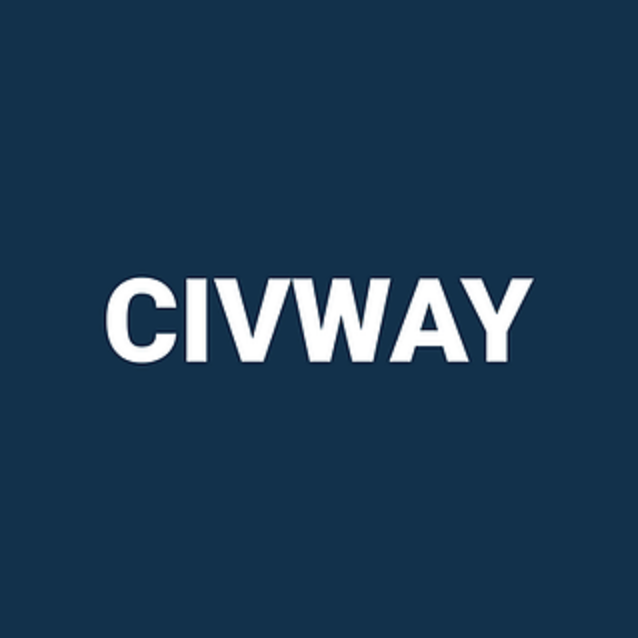 Customer Name: CIVWAY
Industry: Civil Engineering Design Consultants
Causeway Solution:
A complete end-to-end drainage design solution enabling engineers to design optimal and UK compliant drainage schemes efficiently and cost-effectively.
Growth from diversification
Civway primarily focused on designing highway schemes using Causeway PDS, its design tool of choice. Sensing the chance to diversify, the business chose to explore avenues to expand into the residential sector and add drainage design to their services.
The consultancy then won a large mixed-use development in Rochdale before the pandemic hit in 2020. As Causeway was the preferred supplier of the client, Civway made the decision to add the Causeway Flow drainage design module to their solution.
They upgraded to the Professional Suite, which gave them access to Causeway Flow along with other useful tools for mixed-use design.
"We needed to create designs efficiently and quickly to match the scale of development," said Adam.
Unfortunately, with the pandemic arriving just one month and one plot into the development, the client shelved the project.
"We intended to expand on that and build out a team, but COVID changed a lot. We invested in the full suite, but the workload coming in did not lend itself to proper utilisation."
Reducing financial risk
Civway needed to pivot. For leaders with a growing business, adding to your software portfolio can be costly. But the low cost of Causeway Flow let them grow without the risks of large upfront costs.
"Cost is an obstacle even to enter the market if you haven't got the initial funds to buy software," said Adam. "Being able to upgrade to Flow with consultants like Causeway has made it easier to access the market with the essential software."
"The annual fee being broken into quarterly payments really helped. That was a great service. I thought it was a very helpful thing to offer during a period that looked quite difficult."

In the meantime, Civway started to search for drainage design clients to maximise on their investment.
The established consultants had a relationship with a highways client that stretched back years. Being comfortable with the excellent work previously done together, the client gave Civway the chance to show what they could do.
"They wanted the foul surface water strategy for planning, followed by the detailed construction design," said Adam. "That was maybe three or four months into the pandemic. Subsequently, we have five to six schemes running now."
Designing with confidence
Once Civway started to ramp up the use of Causeway's Professional Design Bundle, the benefits really started to surface.
"As a service provider for a client, you want to deliver schemes that are buildable inside the footprint of the site," said Adam. "You want to know as early as possible. I want to highlight any risks to inform the actual design with certainty."
Civway prefers to use PDS as much as possible to assure their client that, even from an early stage, those designs are buildable.
"PDS ground modelling alignment and then Flow are both essential to us. I don't see it as a difficulty using them. It's just using pen and paper for someone like me."
"With PDS, you can start easily with the ground modelling element, get your ground levels sorted quickly in terms of foundations, and see what net impact is for threshold and topography.
"That leads into the drainage elements. Because you have a good idea of what the site looks like, you have confidence that your designs will be buildable in practice.
"I think it builds the best design from the early stages."
Looking to a bright future
Civway is keen to promote Causeway within the business after forging a new revenue stream – despite a challenging situation.
"We have been able to adapt. Causeway PDS and Flow in unison, in terms of ground modelling, have been instrumental in doing that quickly," said Adam.
"It's an essential tool that we'd continue to use and actively encourage future employees to use too."
"We will continue to build on it with the training that Causeway offers. I think the tutorials and health functions are great. I've never had to call the helpdesk because I can find everything I need there.
"The intention is to build from what we have now, continue to deliver on multiple schemes, different highways, buildings, internal, external, and provide that service for as many clients as possible."
If you would like to speak to us about our design solution, and how they can help your business, book a quick 15-minute call here.