Introduction
Located in the South West of England, County Contractors is a specialist contractor focused on refurbishing hotels and retail spaces.
The company has recently adopted Causeway Ermeo, our mobile workforce management solution that connects site and office-based teams via web and mobile software. This decision comes after the success of using Causeway Donseed on several past projects.
Ian Hitchens, Associate Director at County Contracting, wanted a simple and user-friendly solution where they could record point of delivery information.
Working with Causeway Ermeo, Ian and his team have been able to achieve this and more, with employees saving over two and a half hours per day per week on admin.
Learn more about County Contractor's digital journey by watching the video below.
Customer Information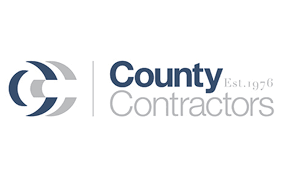 Customer Name: County Contractors
Industry: Hotel and retail refurbishment
Causeway Solution:
Causeway Ermeo