Introduction
Create Consulting Engineers provides expert technical advice to the construction and property industry.
As an independent, multidisciplinary engineering and environmental consultancy, Create required a sophisticated end-to-end drainage design solution, that would enable their engineers to design optimal and compliant drainage schemes – wherever they are working in the world.
Barrie Anderson, Technical Director (Strategic Land & Infrastructure) at Create, was happy to give us insight into Causeway Flow from a customer perspective in a recent interview.
Learn why Create chose to switch drainage design solutions as Barrie shares his thoughts on the migration process below.
Customer Information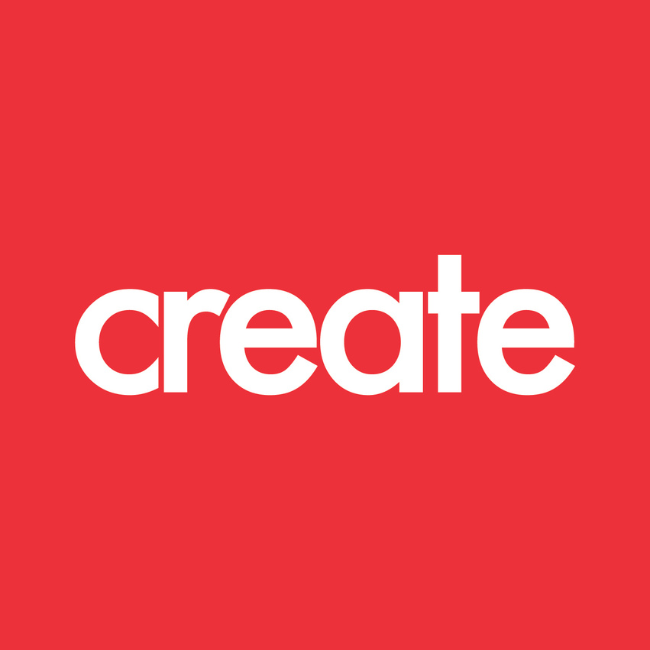 Customer Name: Create Consulting Engineers
Industry: Infrastructure Planning, Transport Planning, Highways, Structures, Building Services, Flood Risk & Surface, Water, Energy, Water, Expert Witness, Environment, Air Quality, Noise & Vibration, CDM and Project Management
Causeway Solution:
Causeway Flow
Cloud-based solution connected global and local teams during lockdown
Compliant designs enable team to submit drainage designs with no pushback from approving authorities
---
The Challenge:
Adapting to remote working during the lockdown
Create work with clients across the UK, with regional offices in Norwich, London, Glasgow, Chelmsford and Milton Keynes.
Barrie is the director responsible for civil engineering services across the five offices and has over 27 years of experience in highway design and infrastructure planning.
As a long-time Causeway PDS user, Barrie approached Causeway about its drainage design software, Flow, after searching for an alternative during the first Covid-19 lockdown. Create's employees are scattered across the UK and they needed a powerful drainage design solution that allowed them to continue to collaborate while working remotely.
"Due to Covid-19 restrictions, dongles were no longer working for us and we needed an alternative. With Causeway Flow you can have your users working anywhere – which makes life much easier for us," said Barrie.
During a period when most companies were looking to tighten the purse strings, Create benefited from Causeway's cloud-based subscription model to avoid the large upfront costs of adopting new software. Additionally, the network licences meant Create could share the design packages across multiple users, machines and devices and move away from the more expensive.
Approving Authorities:
Streamlining the approval process
Getting approval is arguably the most important (and sometimes, frustrating) part of the design process. This was important to Barrie and his team when they considered switching drainage design providers.
Since moving over to Causeway Flow, Barrie and his team have had "no pushback from approving authorities."
"We were given all of the information we needed from Causeway's support regarding approval authorities…
"Every design we have sent out they have been happy with the results. I have found that many approving authorities have also made the move to Causeway Flow from other providers, as it is extremely cost-efficient and less costly than other providers," Barry added.
The engineers were also drawn to the software's advanced intuitive tools for efficient and optimal design, which offered accurate SuDS components. They felt empowered to deliver compliant schemes as the software's integrated platform meant that nothing was missed when modifications to the design were made.
"We wanted to feel confident before switching providers and the decision to try Causeway Flow was easy! The flow-through pond component worked exactly how we wanted it to," said Barrie.
"Causeway Flow is a flexible, cost-efficient option"
Barrie Anderson
Technical Director (Strategic Land & Infrastructure) at Create Consulting Engineers
Making the Switch:
With first-class customer support
Create's switch to Causeway Flow has been a success, Barrie has praised Causeway's flexible bundles for being more cost-efficient than his previous provider and his team now uses both Causeway Flow and PDS - convenient for their business as they have not needed to switch between different platforms. As the engineers no longer double process design data, this has reduced chances of error across the team and created significant time-savings.
When discussing how the business has achieved success with Causeway Flow, he touched on how user-friendly the software is and how well it was they have been received by his team: "My team has found the transition to Causeway Flow very easy. The solution is not only straightforward to use, but it is also interactive, adding elements such as pipe runs is simple!"
As we are experts in transition, we were able to get Create Consulting Engineers up to speed with the Causeway Flow solution in no time.
Barrie and his team found real value in the in-house support team and their dedicated Account Manager during the migration phase: "We haven't had any major issues, any time that we have had any queries for the support team, we have heard back from Causeway within the day, sometimes within the hour!
You will also find that Causeway Flow product owners are extremely helpful and hands-on if you have any questions – which is great as they are the ones that build the training and support capability."
As well as having a direct relationship with our support team, Create Consulting Engineers have worked with us to ensure that they have the right training for their team. This has enhanced their discovery of the key product features and now know how to use them effectively.
Are you interested in hearing how you can achieve the same results for your business? See how Causeway Flow could make an instant difference to your business by booking a 30-minute demonstration here.