The Causeway Donseed Mobile Application for Construction Sites
The Causeway Donseed mobile application has been designed to enable construction contractors to capture reliable and accurate labour management data on site.
Mobile Application Overview
Watch the product overview video to discover more.
The Causeway Donseed mobile application has been designed for construction contractors, regardless of turnover and / or how many construction sites being operated. It has also been built with scale in mind and has the ability to grow as your business grows, ensuring that you never go back to paper-based records.
Key Features and Functionality
Contactless Facial Recognition
Users can quickly verify identity to sign-in/out on site via the contactless facial technology with the application.
Built-in Smartcard Verification
Users can also quickly verify their identity using the built-in smartcard reader using NFC reader technology.
GPS Geo-Tagging Technology
The mobile application checks the location of sign-in/out to ensure that it occurs within the site perimeter.
Available on iOS and Android
The application is available to download, with a software license, onto iOS and Android mobile devices.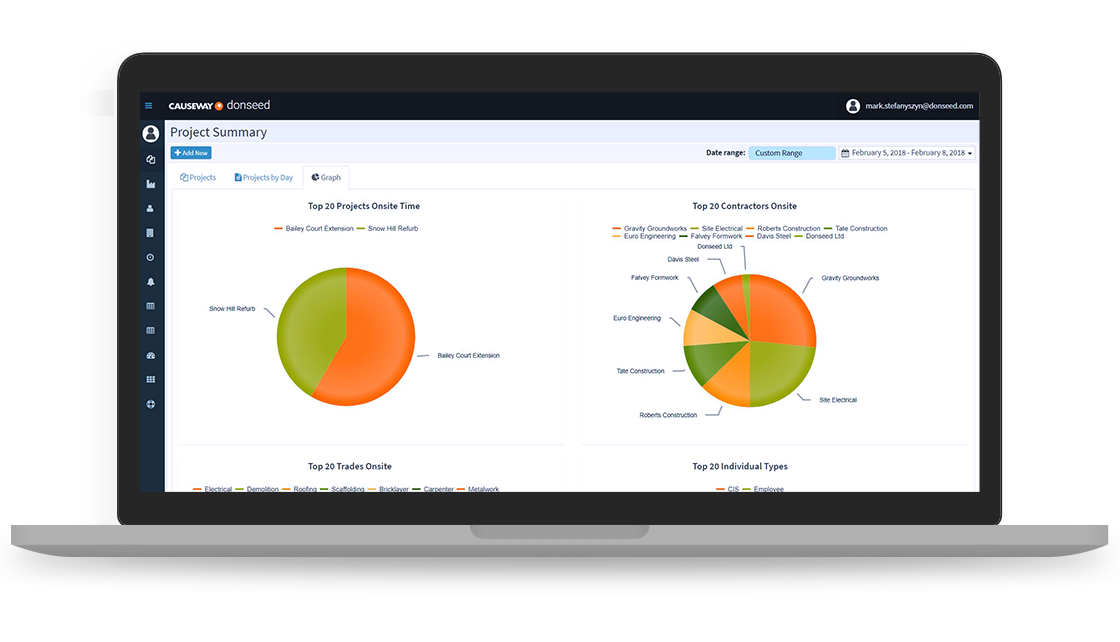 Integrated Labour Management Software
A cloud-based software solution designed for construction contractors.
By using the Causeway Donseed mobile application contractors manage time, attendance and identity by location or project, keep online records of training certifications and manage site safety within the software platform.
The reporting functionality provides deep insight into project data, in real-time and historically. There are also a number of pre-configured system reports which can all be quickly exported into CSV, Excel and PDF formats.
Causeway Donseed Identification Options
Multiple identification options to suit your specific business and project needs.
Access Control Turnstiles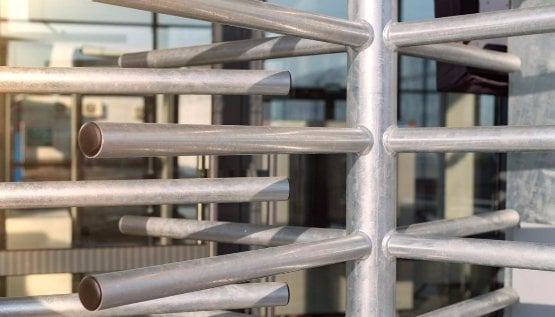 The Causeway Donseed biometric access control solution provides construction contractors with a highly effective way of controlling access.
Portable Biometric Tablet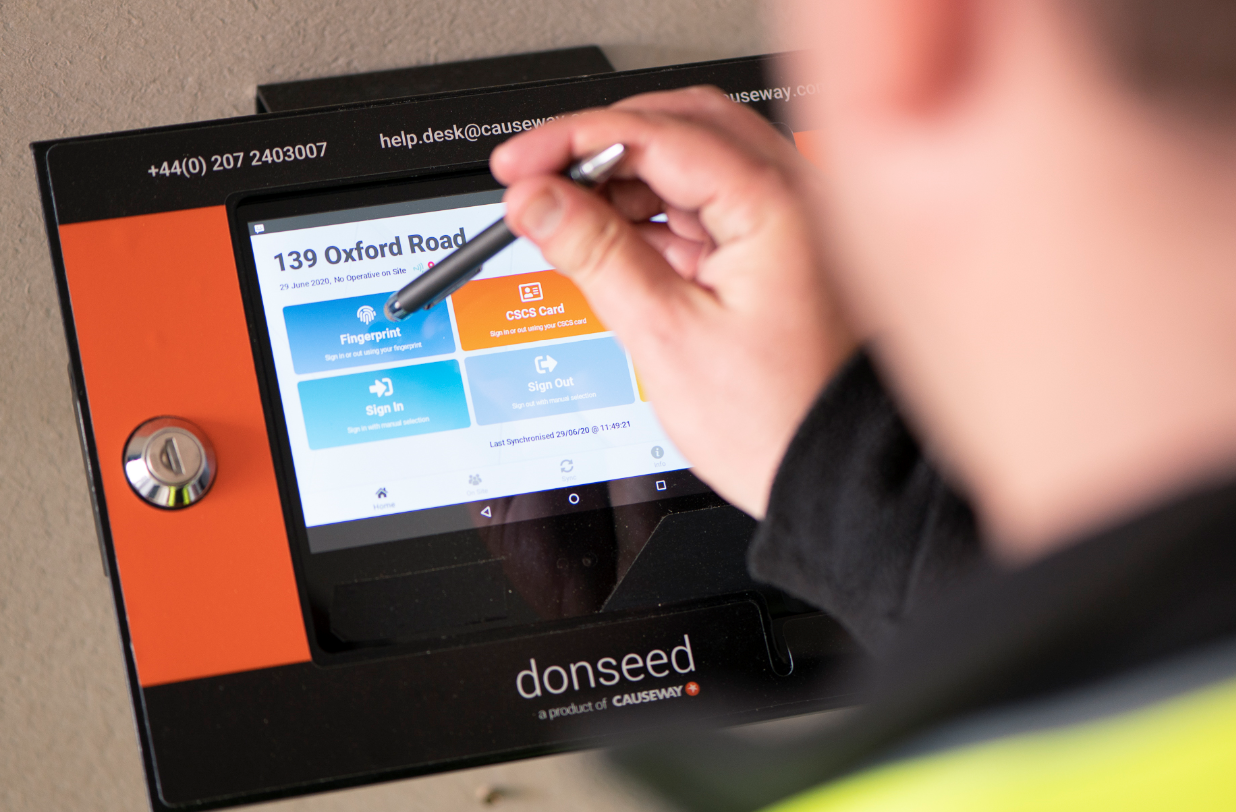 The Causeway Donseed all-in-one biometric tablet has been designed for construction sites and is capable of managing small and large workforces.
---